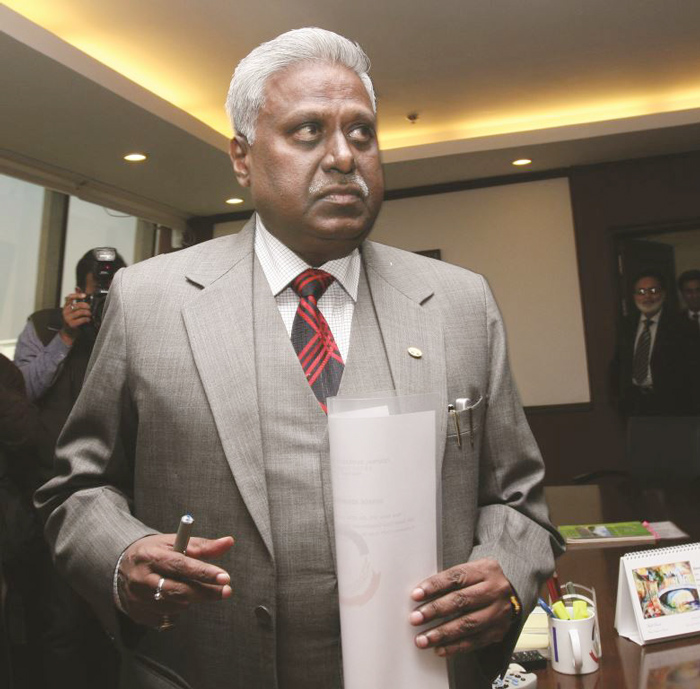 The Supreme Court has set up a panel to probe the ex-CBI chief Ranjit Sinha on 20 July, 2015. The SIT panel will be headed by ex-CBI officer M L Sharma. The panel set up by the Court asked for some time to submit a list of final names who would assist Sharma in the probe against Sinha.
What are the charges against Ranjit Sinha?
Former CBI chief Ranjit Sinha had allegedly met people accused in the 2G and coal scams at his official residence. Sinha had met them during his directorship, without the presence of investigating officers. A complaint was filed against Sinha by senior lawyer Prashant Bhushan who produced the visitor's diary at the former CBI chief's residence accusing him of shunning the SC-monitored probe thus saving the accused in the scams. Based on the complaint, a three-judge bench had ordered a probe against Sinha on 14 May.
However, Bhushan had suggested that the probe against Sinha be headed by former SC judge Santosh Hegde and former DGP Prakash Singh be also included in the team. But the bench of justice on 8 July suggested to the Attorney General Mukul Rohatgi that M L Sharma is honest and had impeccable integrity. So, he could head the team probing the case with officers from other investigating agencies also. Sharma is considered an expert in probing frauds pertaining to finance and terrorism cases.
"There could be no justification for Sinha's secret meetings with those accused in the coal scam. It was a matter of concern and probe was required to find out whether such meetings influenced the CBI's investigations into the scam", said the apex court. SC is firm that a probe is required for the allegations against Sinha and also added that, "The fact that Sinha met some of the accused persons without the investigating officer or the investigating team being present disturbs us with regard to the fairness of the investigations".
Probe against Sinha
The visitor's diary has the names of those who had visited Sinha during his directorship in the CBI. The panel will look into the diary, maintained at Sinha's residence, mentioning the names of those accused in corruption scandals.