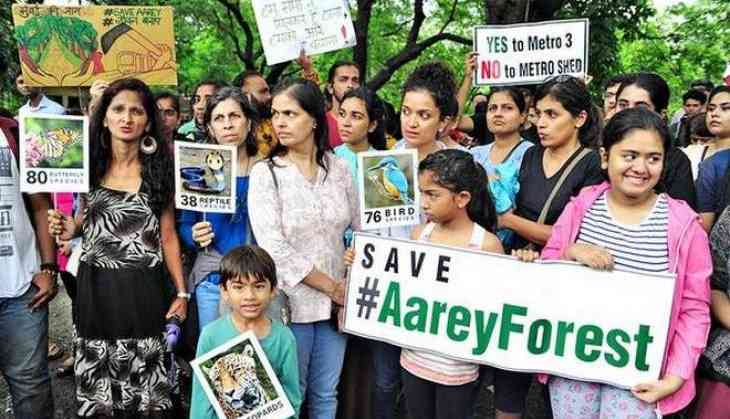 The top court on Monday stated that it is not preventing the Metro shed project in Mumbai's Aarey Colony and only putting a hold on the cutting of trees.
A special bench consisting of justice Arun Mishra and Deepak Gupta inspected the whole happening and solicited a status report with images on plantation, transplantation and felling of trees in the Aarey Colony of Brihanmumbai Municipal Corporation.
Solicitor General Tushar Mehta, who appeared for BMC, reassured the bench that no further cutting of trees has happened in Aarey and said that entire existing state of affairs is being maintained after the top court's last order.
Senior advocate Mukul Rohatgi also convinced the bench that absolute status quo has been kept and no trees have been chopped following court's last order.
"There are no building projects, these are absolutely false allegations. The only project is that of Metro car shed," he said.
Arguing for the BMC in Metro shed project, Mr Rohatgi stated that seven lakh vehicles are off the road in the national capital because of metro service. As it assists in controlling air polution.
After hearing the argument, the Supreme Court bench threw light on the matter and said that there is no stay on metro project and the stay order is only limited to cutting of trees in Aarey.
The case will again be heard on 15th November. On 7th October, the apex court had ordered the Maharashtra government to stop the cutting of trees in the Aarey area.
AlsoRead: Supreme Court permits Muslim parties to file written note in Ram Janmabhoomi-Babri Masjid land dispute case
AlsoRead: Donald Trump humiliated after woman astronaut in space station corrects him during live call