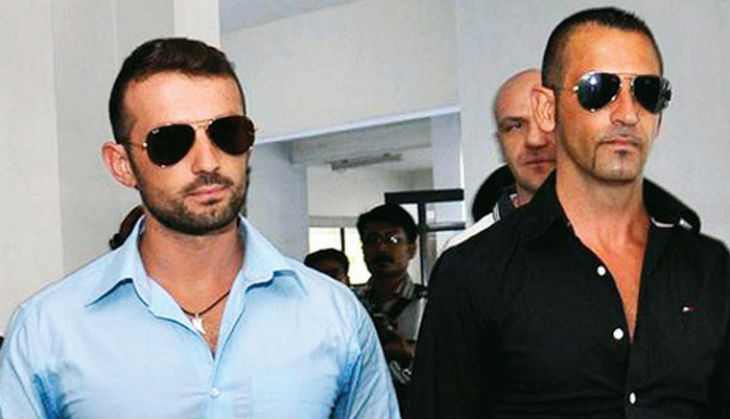 Italian marine Salvatore Girone was permitted by the Supreme Court on Thursday to go home on humanitarian grounds, while the International Tribunal for the Law of the Sea decides whether India or Italy has the right to try him.
Girone was one of two Italian marines accused in 2012 of killing two fishermen off the coast of Kerala. Both marines had been in Delhi since the incident, though the Supreme Court permitted Massimiliano Latorre, the other marine, to return to Italy last year on medical grounds.
Earlier this week, Italy had sought the Supreme Court's permission to repatriate Girone, according to The Economic Times.
A vacation bench of the Supreme Court while permitting Girone's repatriation, laid down certain conditions to be met. In Italy, Girone will have to report to a local police station at the beginning of every month, and will not interfere with evidence or attempt to influence witnesses.
Pending the ITLS decision, Girone will remain under the jurisdiction of the Indian courts after signing an affidavit stating that he recognises the authority of the Indian Supreme Court, and the Italian ambassador must give an undertaking that he will return to India for trial should the tribunal rule in India's favour.
Italy claims India has no jurisdiction to try the marines since the incident took place in international waters. India claims the murders took place in Indian waters, which gives it jurisdiction to try the marines.