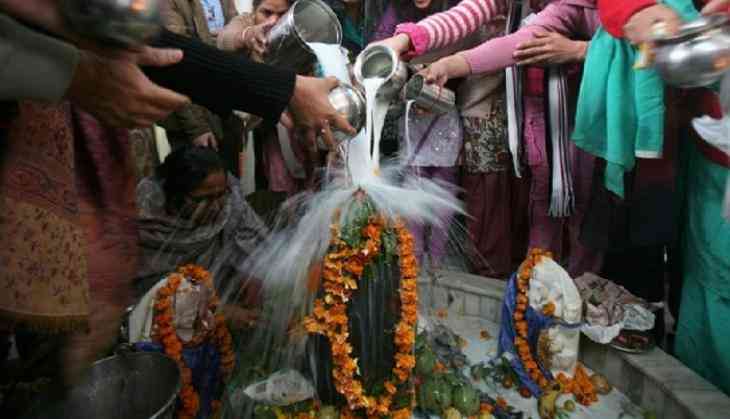 Snake offer prayers to Lord Shiva at Shri Sangameshwar Mahadev Temple
The holy month of Sawan has began from 10 July and the whole country is indulged in pleasing Lord Shiva.
On this auspicious occasion, we are going to tell you about a temple where it is believed that snakes worship lord Bholenath. The name of the temple, which is located in Kaithal district at Arunayya near Pehwa, is Shri Sangameshwar Mahadev Temple.
According the people of the village, there is a belief that once a year, a snake couple arrive at the temple and worship Shiv linga.
If the villagers are to be believed, the snakes reach the temple only to worship and leave soon after offering prayers without harming anyone.
It is also said that the pair revolve around Shiva's statue. On the occasion of Shivratri, the temple is flooded with devotees from across the country. According to the Puranas, Lord Shiva himself appeared in the form of Linga, which is still in the main temple in the form of Swayambhu Linga.
The ardent believers of Lord Shiva People believe that putting a Jalabhishek on Shivling and tying a thread on the Bell tree will fulfill their dreams. Once the desire of the devotee is fulfilled, he or she comes back to offer prayers and open the earlier tied thread.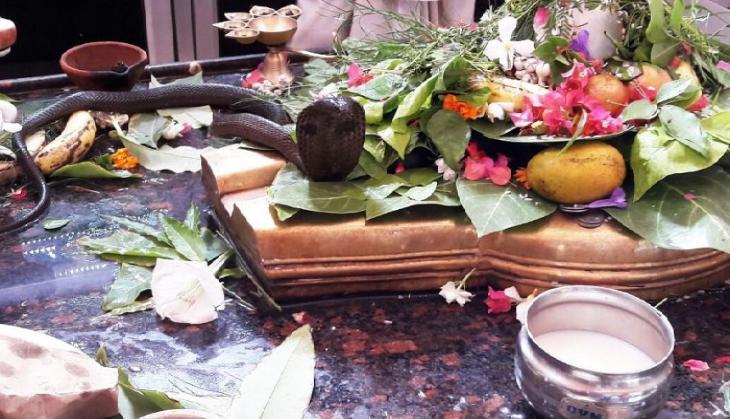 It is said that Goddess Saraswati had worshiped Shiva here for salvation.