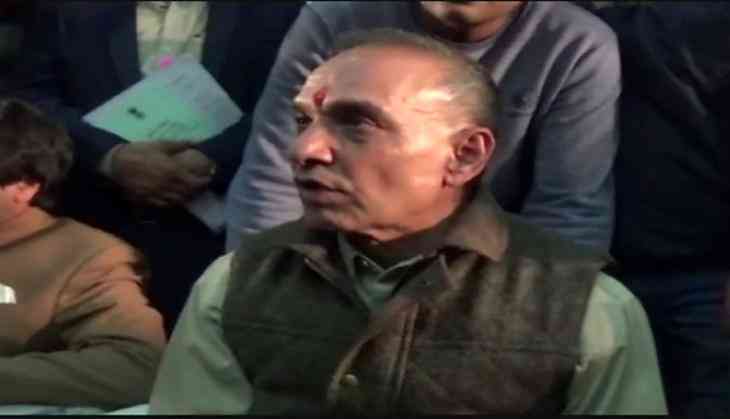 Union Minister Satya Pal Singh on 20 December appealed to people to bury cremation ashes in ground instead of immersing it in River Ganga.
Talking to reporters here, the Minister of State for Human Resource Development urged the people to bury ashes in the ground and to plant saplings on it.
"As per the present situation, I appeal to everyone, ashes must be buried in ground and saplings should be planted on it, so even coming generations can remember (the deceased). I urge all priests, associated with rituals, to create awareness among people over it," Singh said.
He said that it was the demand of the time to revisit people's beliefs.
"People have beliefs, but it is the demand of today's time to revisit them. We must not do anything that affects the purity of Ganga," Singh said.
According to the Hindu rituals, it is highly recommended that the cremation ashes should be immersed in River Ganga in Haridwar. However, concerned with the pollution level in River Ganga, the Narendra Modi-led Government has launched a mega programme - Namami Gange Project - to make it clean.
Namami Gange is an ambitious Union Government Project, which integrates the efforts to clean and protect River Ganga in a comprehensive manner. In its maiden budget, the governnment announced Rs 2,037 crore towards this mission. The project is officially known as Integrated Ganga Conservation Mission project or 'Namami Ganga Yojana'.
This project aims at Ganga Rejuvenation by combining the existing ongoing efforts and planning under it to create a concrete action plan for future.
-ANI