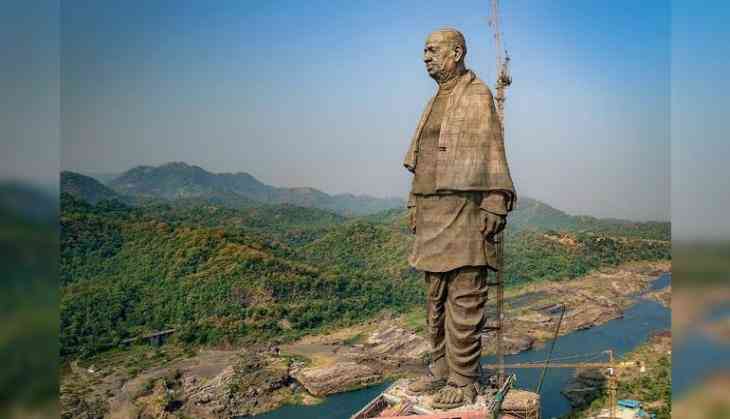 Prime Minister Modi has given a tribute to the freedom movement icon Sardar Vallabhbhai Patel on his 143rd birth anniversary today. PM Modi has unveiled the Sardar Vallabhbhai Patel's statue, which is the tallest statue in the world as its 182 metres high. However, the statue has been named as the 'Statue of Unity'.
As per the reports, the Statue of Unity, twice as tall as the Statue of Liberty, which is 93 metres high. The Sardar Vallabhbhai statue has been built at a cost of Rs 2,389 crore and it is located 3.2 km downstream of the Narmada dam in Gujarat, PM Modi hometown.
Here are some important things about the 'Statue of Unity' that we all should know: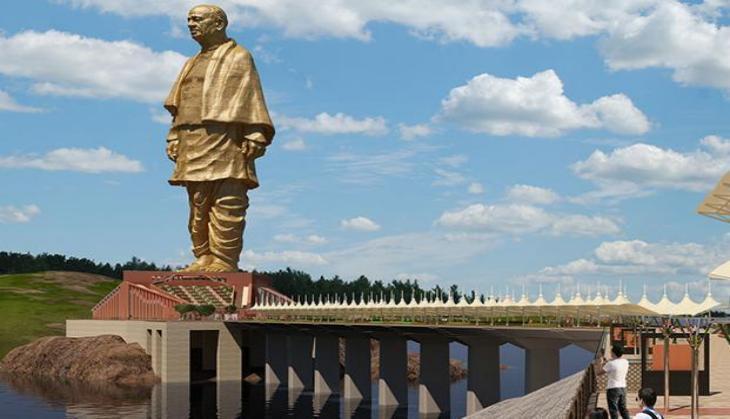 1. PM Modi will pour soil and Narmada water into a kalash or urn during the launch ceremony of the statue, said PMO. However, this project was started by PM Modi five years ago, when he was a Chief Minister of Gujarat on 31st October 2013.
2. Sardar Vallabhbhai Patel statue will be just like how the freedom movement legendary looks in reality. India's first Home Minister's statue is wearing the traditional dhoti and shawl, towering over the Narmada River. However, the iron for making the statue has been collected from all over the country as he was also known as the Iron Man of India.
3. The statue of unity has been designed by the Padma Bhushan sculptor Ram V Sutar and has been built by Larsen and Toubro and also the state-run Sardar Sarovar Narmada Nigam Ltd.
4. The statue took the manpower of around 250 engineers and 3,4000 labourers in 33 months.
5. It is the world's tallest statue as will stand 177 feet higher than the current world's tallest statue which is in China, the Spring Temple Buddha in the central Henan province.
6. The statue has been created using 553 bronze panels and each panel has 10 to 15 micro panels. These panels were cast at a foundry in China and imported.
7. The statue of unity will also have a viewing gallery at the height of 193 metres from the sea level. At least 200 visitors can view that at a time. The gallery view will offer a scenic view of the Sardar Sarovar Dam, its reservoir and the Satpura and Vindhya mountain ranges.
8. There will also a museum on the life of Sardar Patel at the base and also two high-speed lifts will allow the visitors to view the gallery.
9. After the statue launched, there are the speculations that around 15,000 tourists will be going to visit the statue every day, said officials.
10. Sardar Patel museum will contain the 40,000 document, 2,000 photographs and a research centre dedicated to the Iron Man's life.