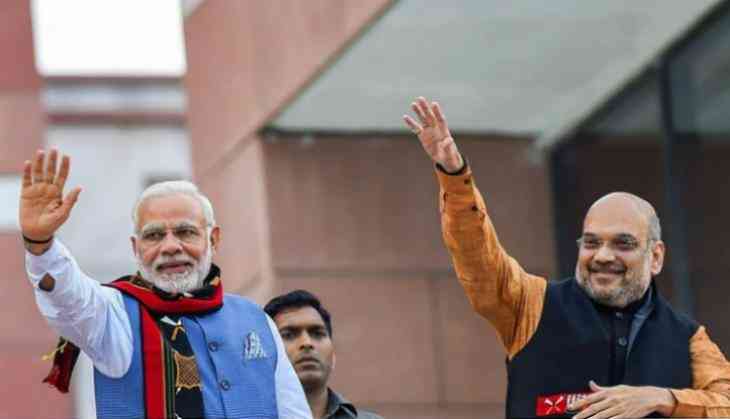 The Bhartiya Janata Party (BJP) will launch its manifesto 'Sankalp Patra' for Lok Sabha elections 2019 today by 11 am. Prime Minister Narendra Modi and party chief Amit Shah will unveil the manifesto. Railway Minister Piyush Goyal and other union ministers will be present at the event.
The main opposition party, Congress has already released its manifesto for the national polls. Finance Minister Arun Jaitley on Sunday unveiled Lok Sabha poll campaign themes of his party with "Phir Ek Baar, Modi Sarkar as the tag line.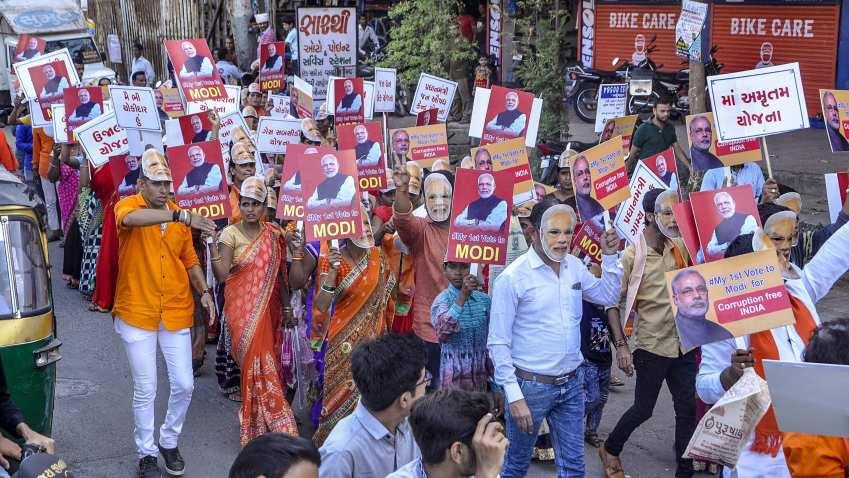 BJP manifesto Sankalp Patra is expected to focus on development, security, economy and other welfare schemes. The party has attacked the Congress' manifesto for Lok Sabha polls, which promises Rs 72000 to 'poor' families under the proposed NYAY yojna, review of Armed Forces Special Powers Act (AFSPA) and others.
Meanwhile, Congress President Rahul Gandhi, General Secretary Uttar Pradesh West Priyanka Gandhi Vadra and Jyotiraditya Scindia will hold public rallies in Saharanpur, Shamli and Bijnor in Uttar Pradesh.
West Bengal Chief Minister and TMC chief Mamata Banerjee will hold a rally in Cooch Behar, a day after PM Narendra Modi held a rally there. Bahujan Samaj Party (BSP) chief Mayawati will hold election rallies in Meerut and Noida.
According to reports, BJP chief Amit Shah will meet veteran leaders of the party, LK Advani, Murli Manohar Joshi before manifesto launch.
Also read: Varun Gandhi: No PM brought glory to India like Narendra Modi