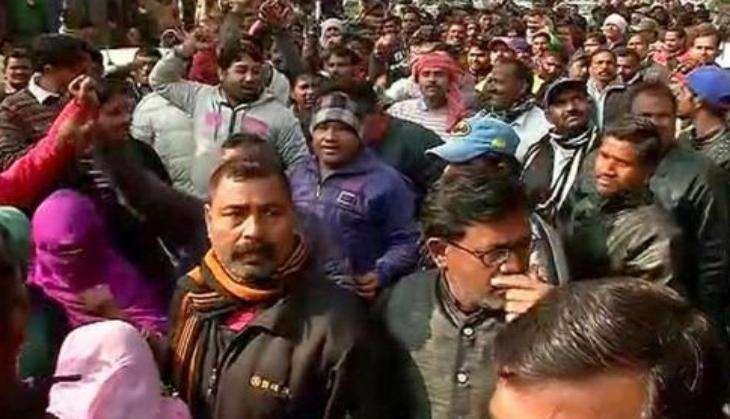 Sanitation workers continued with their protest outside East Delhi Bharatiya Janata Party (BJP) MP Maheish Girri's office over the salary issue.
Sanitation workers called had for an indefinite strike on 5 January, demanding payment of pending salaries of the last three months.
They also raised other demands including regularisation of staff and clearance of arrears.
"Our protest will continue further. Yesterday somebody spread the rumour that the protest has been dismissed and sent us back on work. In the morning, we got to know that the protest is still happening, so we are here again on the strike. Until and unless we are paid on time, we will not stop the strike. Both the Delhi government and the Centre is to be blamed," one of the protesters, Rajesh Karalia, told ANI.
Sanitation workers had on Tuesday dumped garbage outside the residence of Trilokpuri's Aam Aadmi Party (AAP) MLA Raju Dhingan.
On Monday after meeting a delegation of sanitation workers, Deputy Chief Minister Manish Sisodia told reporters that Rs 119 crore has been provided to the East Delhi Municipal Corporation (EDMC) for providing salaries.
The indefinite strike by the sanitation workers of the EDMC, which entered its fifth day today, left the trans-Yamuna region reeling under a garbage crisis, with waste dumped in the open in several areas from Laxmi Nagar to Patparganj.
The strike in 2015 was called off on the intervention of the Delhi High Court.
-ANI