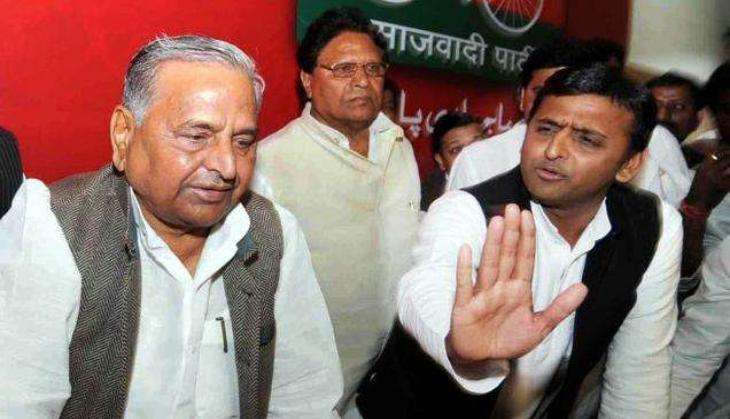 Even as the 'war' is out in the open, the Samajwadi Party today refuted any rift within the party and said all is well and everyone is working together with full responsibility.
Samajwadi Party spokesperson Deepak Mishra lauded party supremo Mulayam Singh Yadav and said the latter's charm is that he even listens to his opposition.
"The Samajwadi Party is one and there is no rift in the party. Everyone is working together. A meeting was held to discuss about Rajat Jayanti. The party leaders will fulfill their responsibilities. We are one," said Mishra.
"The state chief will take the decision if Ram Gopal Yadav can be re-appointed in the party," he added.
The rift in the Samajwadi Party escalated yesterday as Chief Minister Akhilesh Yadav and his uncle Shivpal Yadav failed to come on board despite Mulayam's emotional appeal.
The Samajwadi Party boss backed Shivpal and Rajya Sabha member Amar Singh despite his son openly opposing them.
During his address at the meeting attended by the Samajwadi Party leaders and workers, Mulayam accused Akhilesh of not giving Shivpal due recognition.
He also blamed Akhilesh of not being able to take criticism while defending his close aide Amar Singh from allegations of causing rift within the party.
Closed door meetings with party seniors and one on one meetings of Mulayam continued till late night on 24 October but no truce emerged.
--ANI