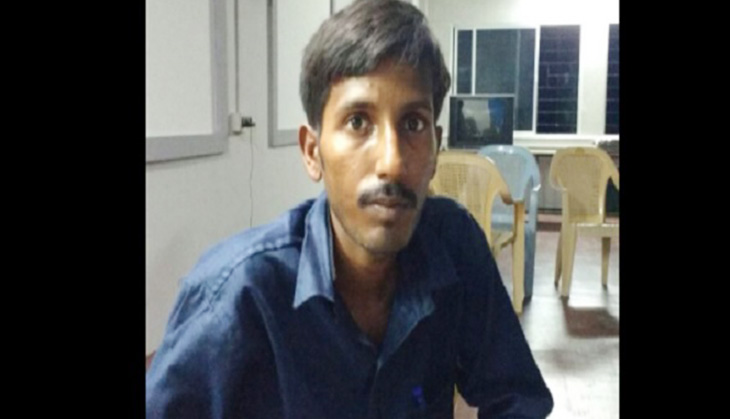 A day before counting began in Tamil Nadu, the DMK party suffered a setback, as K Prabhakaran, 24, claimed to have murdered Sadiq Batcha who was said to be a close aide of former telecom minister, A Raja and the managing director of a real estate firm in 2011.
According to Times of India, Prabhakaran also alleged that former state police intelligence chief Jaffer Sait and Raja's close relative Paramesh Kumar were also involved in the murder.
Talking to the media in Trichy, Prabhakaran said, "We killed Sadiq Batcha at the office of Green House Promoters in T Nagar in the late hours on March 16, 2011. Jaffer Sait strangled Sadiq Batcha with a towel and Paramesh Kumar pressed his knee on Sadiq's neck while I was holding his legs. Later, Paramesh Kumar and his aides hung Sadiq Batcha's body in his house to make it look like a suicide."
He told that Sadiq Batcha was murdered because he gave key information in the 2G case to the CBI which could go against A Raja. However, he clarified that Raja was not part of the murder.
Prabhakaran said he helped in the murder as he was offered a huge amount of money for being a part of the murder. "Being the son of a poor man, I wanted to earn quick money. I established links with Paramesh Kumar through my uncle Suba Ilavarasan, when I was 19. I became acquainted with Jaffer Sait when I gave a false complaint against a local PMK leader, Vaithilingam, at the behest of Paramesh Kumar. I believed my links with them will help me flourish in life but I was betrayed," he said, according to TOI.
He alleged that he had informed V Gopalsamy, also known as Vaiko, Marumalarchi Dravida Munnetra Kazhagam leader, about the murder but he told him that he will address the issue after the election.
According to Prabhakaran, he decided to reveal the mystery as he wants all the accused to be arrested before anything happens to him.
According to The News Minute, the officials of state and central intelligence agencies reached the venue of the press conference but did not arrest him.