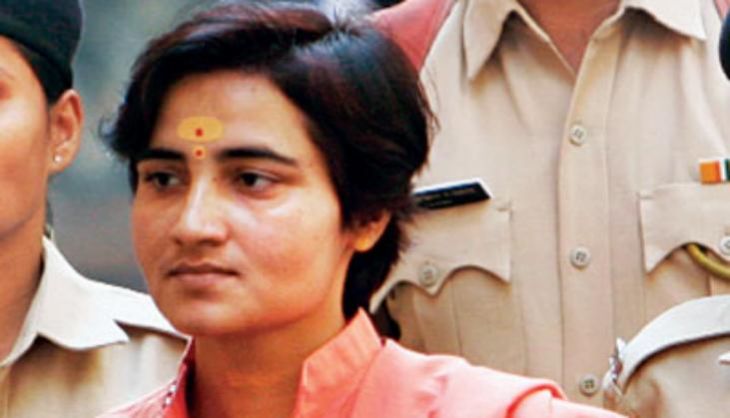 In a major sign of relief for Hindu activist Sadhvi Pragya Thakur, the National Investigation Agency or NIA, in a new charge sheet today, dropped charges against her and five others citing lack of evidence against them in the 2008 Malegaon blasts case.
During the investigation, "sufficient evidences have not been found against" Pragya Singh Thakur and five others, the NIA said, adding that it has stated in the charge sheet "that the prosecution against them is not maintainable".
But as per news reports, the agency has recommended prosecuting Army Colonel Srikant Purohit for conspiracy and under UAPA, though it has dropped charges under the stringent anti-terror law, the Maharashtra Control of Organised Crime Act or MCOCA, against him and nine others.
Facts about Sadhvi Pragya Thakur
1) Sadhvi Pragya Singh Thakur was born in the small town of Bhind in Madhya Pradesh to Dr Chandrapal Singh, an ayurvedic doctor. Thakur studied at the local Lahar College in her hometown. During her time in the college, she enrolled in the Akhil Bhartiya Vidyarthi Parishad (commonly known as ABVP) and was one of their most active students.
2) Thakur gained popularity with her outrageous nationalist speeches. She was later made the state secretary of ABVP. Furthermore, she was also a very active member of Durga Vahini, the women subsidiary of Bajra Dal. She also formed the Vande Mataram Jan Kalyan Samiti.
3) On 29 September 2008, three simultaneous bomb blasts occurred in Gujarat and Maharashtra. Two bombs occurred in Malegaon, Maharashtra and one in Modasa, Gujarat. A total of eight people were killed and various were injured. Pragya Thakur along with two others was arrested for involvement in the blasts by the Maharashtra ATS (Anti Terrorist Squad).
4) Thakur is also an accused in the murder case of RSS functionary Sunil Joshi.
After investigating the case for three years, the NIA had ruled out that Joshi's murder was linked to a larger saffron terror conspiracy, and submitted a final report, saying that he was killed because he made sexual advances towards Pragya.
5) Thakur, who was called the face of "saffron terror" by the Congress, is still prison. She has received active support from BJP leaders including Uma Bharti.