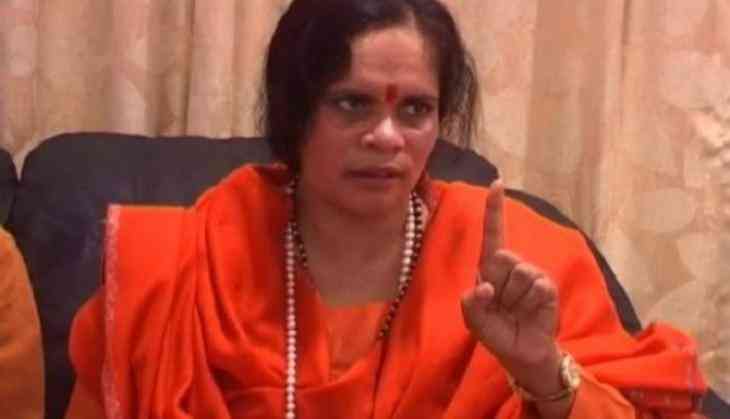 Firebrand leader Sadhvi Prachi, who is well known for her controversial statements has once again added one more in a row. Former VHP leader on Tuesday making a controversial remark advised Muslim women to convert and marry Hindu men to escape halala practice. Sadhvi also referred the CM Yogi Adityanath as her brother, requested him to ensure that loud speakers at mosques should be switched off during the Kaanwar Yatra processions in the state.
"From Uttar Pradesh and Uttarakhand, Kanwariyas from different states carry their Kaanwar as part of procession to celebrate marriage of Bhole Nath," said Prachi in Mathura, suggesting, "Mere bade bhai Yogi ji.. kam se kam.. jab tak Uttar Pradesh mein kaanwar chale..tab tak Masjidon mein loud speaker band ho."
Sadhvi Prachi on Muslim women marrying Hindus believed that this would rid society of "social evils" like triple talaq and halala.
Advising Nida Khan Sadhvi to leave Muslim religion, she said, "I am fighting the battle for women for a long time. This problem of triple talaq, for which our sister Nida Khan of Bareilly is fighting, I would request her and other such women to leave the religion because either there would be talaq or halala there," said Prachi. Nida Khan had allegedly received threats for "speaking out against Islam".
"Na talaq ka na hallala ka koi dar hai… Hindu samaj mein aaye na koi dar hai… aise gande samaj ko chhod kar ke jo mahilaon ki zindagi kewal tabah karte hain… Hindu dharma mein aayein… Hindu samaj mein shadi karna.. achhey sanskari bahut achhey bete milenge… aapaka swagat hai," said Sadhvi.
Further adding on her comment, Sadhvi also asked triple talaq victims to leave their religion as a "slap on the face" of such clerics, who threaten women in the name of fatwah and join Hindu religion instead to live the life of respect.
Also read: Bihar Child rape case: SC restrains media from using images and videos of Muzaffarpur rape victims; bans morphed pics