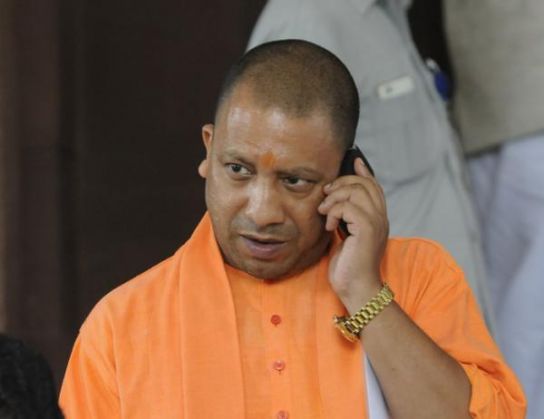 After a three-day meeting of the RSS in Uttar Pradesh, 2,000 sadhus from the Dharma Jagran Vibhag wing of the Sangh demanded that the BJP declare Gorakhpur MP Yogi Adityanath as their chief ministerial candidate for the assembly elections next year, reports The Telegraph. This is despite the fact that the sadhus had already been informed that Prime Minister Narendra Modi will be the centre of the BJP's campaign in UP.
"Akhilesh (Yadav) is a young man. We also need a leader of the younger generation whom we can project as a CM candidate. Adityanath is a perfect candidate," said Swami Chinmayanand, a former union minister. "We have handed over a proposal to (Sangh sah sarkaryavah) Krishna Gopal because he is coordinating between the RSS and the BJP," he said. Chinmayanand added that they wanted a "hardliner CM" who would fulfil ensure the construction of a Ram temple in Ayodhya.
Adityanath, 43, had been one of the Sanghis who, last year, said those talking about intolerance should go to Pakistan. He is known for controversial comments.
A BJP source said that though the party's decision to place Modi at the centre of the UP campaign stands, some BJP leaders are not comfortable with the way that Modi and party president Amit Shah function, which is why they have created a "parallel plan".