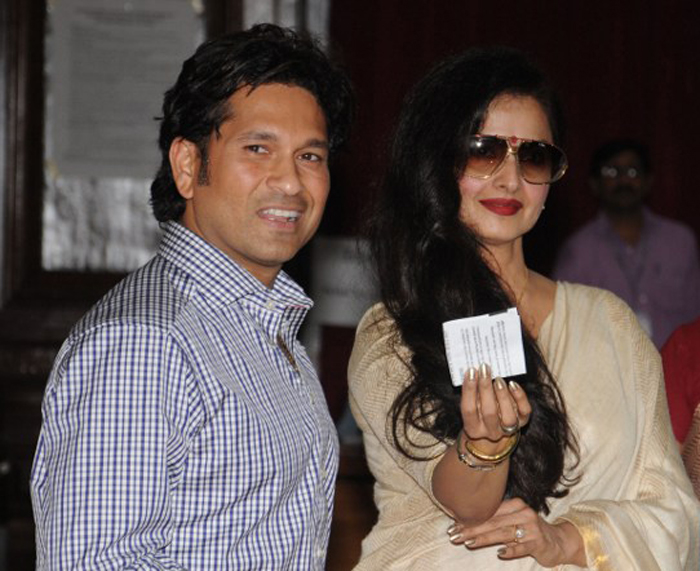 Master Blaster Sachin Tendulkar and veteran Bollywood actress Rekha may have scored aces in their respective careers as a cricketer and a movie star, but their performance as Rajya Sabha MPs leaves a lot tto be desired.
The data journalism based website, Factly, analysed 10 nominated members in the Rajya Sabha and the results were surprising. Both Sachin and Rekha have less than six per cent attendance in the upper house of the Parliament!
Here are some interesting details:
Of the current 10 nominated members, only Rekha and Sachin have an attendance below 50 per cent.
Javed Akhtar, who has the third lowest attendance rate in the House, has also attended 52.7 per cent of the sessions.
Interestingly, neither Sachin nor Rekha have participated in a single debate held in the House.
Neither of them have asked any questions ever since they were nominated in 2012. Javed Akhtar, B Jayashree and Anu Aga have also not voiced any queries.
In comparison, Bhalchandra Mungekar asked 272 questions and Mani Shankar Aiyar asked 178.
The Rajya Sabha has 12 members nominated by the President, whose names are suggested by the government. The house currently has 10 such members.