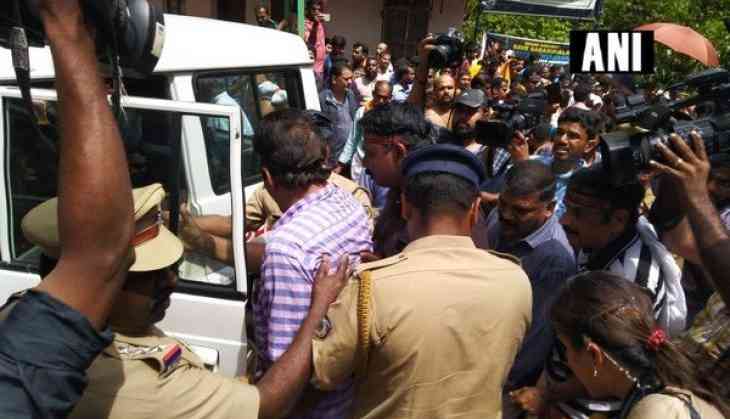 A total of 30 people have been arrested in Pamba since Tuesday in connection with protests against the entry of women of menstruating age inside the temple premises.
Nine people were arrested on Tuesday and 21 on Wednesday.
At least 50 people, including former Travancore Devaswom Board president Prayar Gopalakrishnan, were taken into police custody in Pamba and Nilakkal for protesting against the entry of women.
Members of the Congress party also held a peaceful protest in Nilakkal.
Madhavi, a 45-year-old woman along with her son from Andhra Pradesh, returned mid-way from her journey to the temple after facing protests.
It is for the first time that the temple will be opening for devotees after the Supreme Court that lifted all the restrictions on entry of women to the holy shrine. The temple, which opens at 5 p.m today, will close on October 23.
-ANI