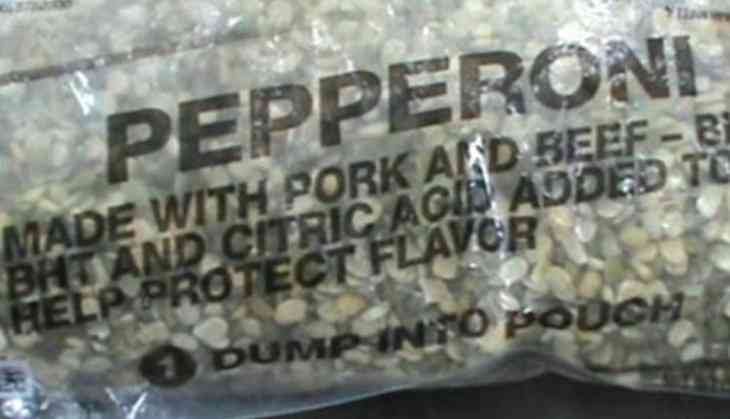 Under the Takehome Ration Scheme, Anganwadi centres of Uttarakhand state, packets of solid foodgrains like oatmeal and poha are given to malnourished, pregnant and newborn children in rural areas. But this time, when many transparent food packets were distributed in Anganwadi including Udham Singh Nagar district, Gadarpur and Dineshpur, people were stunned to see that these packets consisting pepperoni have been printed down with "pork and cow beef" in black letters.
As soon as these lines were read, the people became angry as their sentiments were hurt, after which they returned all the food packets. How did such a mistake in the packets of this important scheme's food packets of the state happen? Who packed foods in these packets? However, now it is a matter of investigation.
After seeing this the one of child's father's got scared. He complained to Anganwadi and Supervisor. After the complaint, the information of the matter reached the District Program Officer Dr Akhilesh Mishra.
However, after the uproar, District Program Officer Akhilesh Mishra ordered an inquiry into the entire matter and has imposed a waiver on food grains packed in polythene packets in the district. He has also given instructions to investigate which shop the packets were bought. Let see what action will be taken on this bogus matter?
Also read: IPC Section 377 Supreme Court hearing: Debates between Lawyers, Mukul Rohatgi says - 'homosexuality is also natural'