Namit Hans
| Updated on: 13 February 2017, 3:22 IST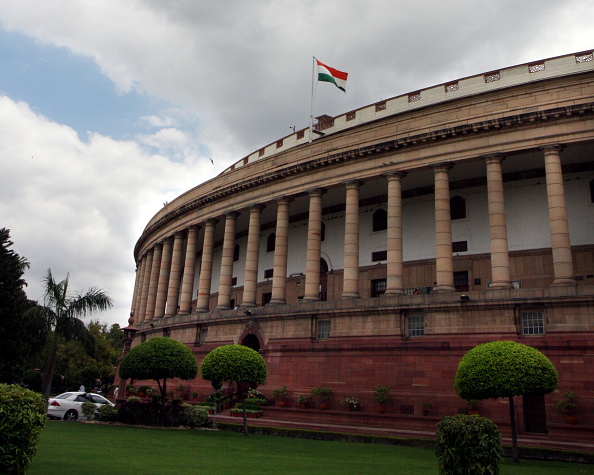 The Parliament went without any business for the second straight day on the issue of Lalit row and Vyapam scam.
The day begun with External Affairs Minister tweeting how she was approached by a Congress leader to facilitate diplomatic passport to the Coal Scam accused Santosh Bagrodia.
United Opposition
The battle lines being clearly drawn and the BJP not ready to relent on the demand of resignation of its ministers, a united Opposition stalled proceedings in both the Houses.
BSP supremo Mayawati, CPI(M) chairperson Sitaram Yechury and Congress leader Ghulam Nabi Azad led the charge from front. All three contended that Vyapam and Lalit row have ramifications beyond their respective state given the fact. Yechury said, "People outside the state have been killed in the case. How is it just a state issue?"
Mayawati said that without the resignation of MP chief Minister Shivraj Shingh Chouhan, a fair and impartial CBI investigation into Vyapam is not possible.
First resignation, then discussion
Mallikarjuna Kharge and Veerappa Moily moved adjournment motion in the Lower House on theVyapam scam which was rejected by speaker Sumitra Mahajan.
The principal demand of the Opposition is that Rajasthan Chief Minister Vasundhara Raje and Sushma Swaraj accused of helping scamo-tainted IPL founder Lalit Modi of obtaining his travel documents should resign. Same is the demand regarding Shivraj Singh Chouhan on Vyapam scam, that has seen a series of killing of witnesses and accused in the past couple of months.
Despite the Finance Minister Arun Jaitley repeatedly urged the Opposition to let Sushma Swaraj explain her stand on the Lalit row, the Opposition said no discussion would be allowed till she resigned.
Meanwhile, Congress party carried out protests at Jantar Mantar.
Defensive BJP
Members of the ruling BJP Government including PM Narendra Modiand Party President Amit Shah met for a brief parliamentary party meeting in the morning.
In both the Houses the BJP maintained that only issues of national importance should be discussed in the Parliament, stating that Vyapam was a state issue. Speaker Sumita Mahajan also threatened the opposition members of strict disciplinary action if their 'unruly' behavior continued.
Union Minister Venkaiah Naidu made several statements asserting that there were no serious charges of corruption against their ministers. He added that ministers of seven Congress ruled states were facing corruption charges and asked if they would also resign. He accused them of using 'Kaala Patti' practice in the parliament instead of debating and discussing, referring to the black band worn by Congress leaders in the Parliament today.