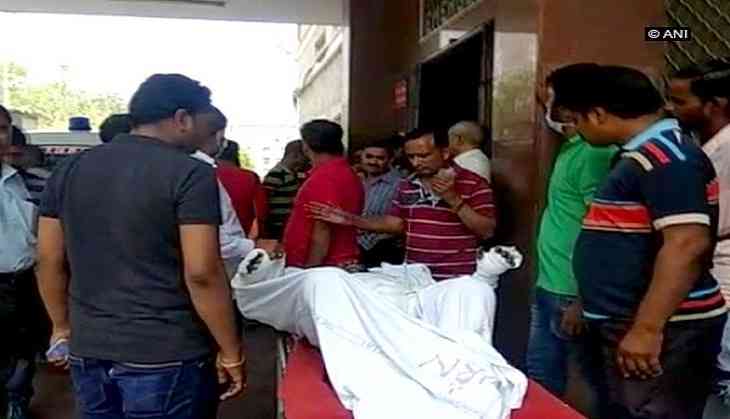 Rashtriya Swayamsevak Sangh (RSS) worker allegedly attempted self-immolation here on Sunday as he was upset over Bharat Bandh protests that took place on April 2.
"He did so because he was very upset over Bharat Bandh protests," the RSS worker's friend told ANI.
Various Dalit organisations called for Bharat Bandh on April 2 to oppose the alleged dilution of the SC/ST Act.
At least 11 people were killed in the protests across the country that turned violent after protestors resorted to stone pelting, damaging public properties and rail and various other blockades. Violent protests were reported from various states, including Uttar Pradesh, Odisha, Bihar, Gujarat, and Punjab.
The Supreme Court had, on March 20, introduced the provision of anticipatory bail in the SC/ST Prevention of Atrocities Act while directing that there would be no automatic arrest on any complaint filed under the law.
(ANI)