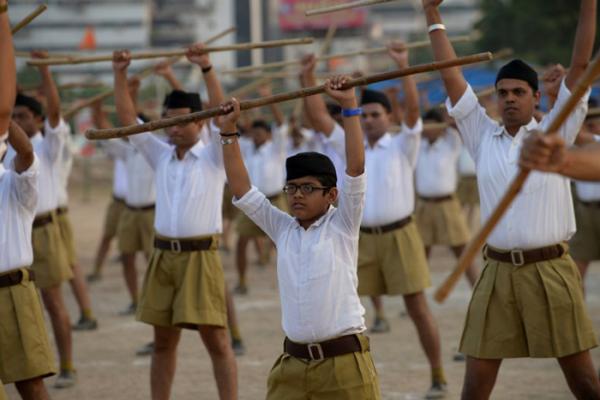 The Rashtriya Swayamsewak Sangh (RSS) has finally decided to replace its iconic khaki shorts with brown-coloured pants on 13 March.
The landmark decision came on the last day of Akhil Bhartiya Pratinidhi Sabha -- the meeting of the highest decision-making body of the organisation -- at Rajasthan's Nagaur.
RSS sahsarkaryavah (general secretary), Bhaiyya Joshi announced, "We have decided to change khaki shorts with brown-coloured full pants. " The decision has been taken to attract youths, he added.
The Vidya Bharti schools, which are associated with the RSS, have already changed the colour of their uniform pants from khaki to grey a few years ago.
The RSS was initially considering three options - a full khaki attire, a grey one or a blue one. The issue of the uniform was discussed for the first time at a meeting held last year in Ranchi.
Earlier, Manmohan Vaidya, the prachar pramukh of the outfit, had hinted at the possible change in the dress-code of the organisation. He had said, "With time and situation there are changes that are needed to be brought."