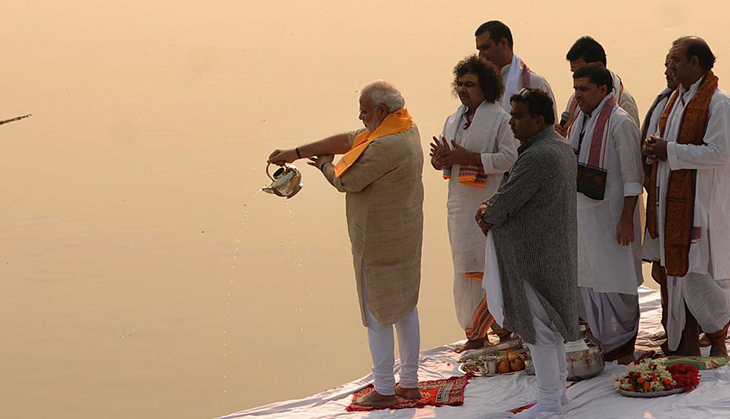 Celebrations around the second anniversary of the Modi government's will cost tax payers much more than the Rs 100 crore spent on advertisements, say government officials.
This is over and above an undisclosed sum paid to the event management company Geometry Global Encompass Network, which is organising shows at India Gate and five state capitals today.
Sources in the directorate of audio-visual publicity have said that the government will spend Rs 85 crore on radio and television ads and another Rs 18 crore on newspaper ads, according to The Telegraph.
"The money is being spent on a weeklong media campaign to highlight the government's achievements," said a senior directorate official.
On Thursday, Delhi chief minister Arvind Kejriwal had tweeted: "Modi govt spend on ads for just ONE event 2 yr bash? Sources- more than Rs 1000cr. All Del govt depts total spend less than 150cr for full yr."
When asked about Kejriwal's tweet, junior information and broadcasting minister Rajyavardhan Rathore said: "This information (on the spending) can be obtained through a Right to Information query."
Executives at Geometry Global have been told to keep all matters pertaining to the anniversary shows confidential.
However, according to sources at Doordarshan, which will broadcast the event live from 5 pm today, the event has been titled Zara Muskura Do (Give Us A Smile Please).
The show will be anchored by actor Madhvan, and actors Amitabh Bachchan, Vidya Balan and Priyanka Chopra will attend.
Similar events will be held in Haryana, Gujarat, Rajasthan, Maharashtra and Meghalaya.