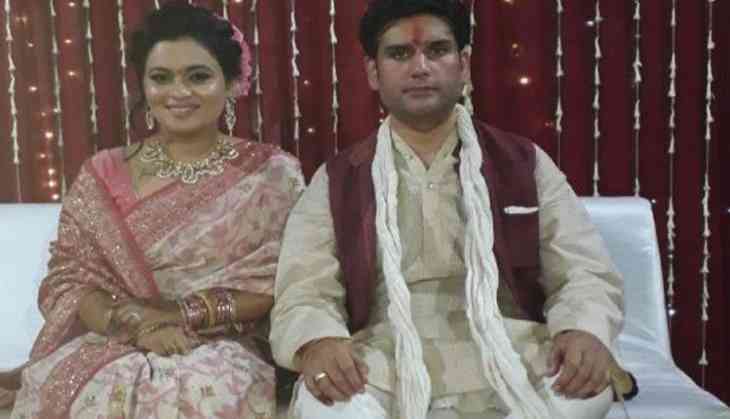 Rohit Shekhar's wife Apoorva Shukla and two house help and been detained on Sunday for interrogation in connection with the death of ND Tiwari's son. According to the sources, Delhi crime branch is looking Rohit Shekhar's wife Apoorva as the prime suspect in the murder case.
The sources said that Apoorva could be involved in hatching a conspiracy to murder Rohit Shekhar. Apoorva Shukla was questioned for over eight hours by the Delhi Crime branch officials at Rohit Shekhar's residence in South Delhi's Defence Colony area.
Domestic help Bholu Mandal, who is a key witness in the case, revealed that blood was oozing out of Rohit's nose when he spotted him, reported New18.
Late former UP and Uttarakhand CM, ND Tiwari's wife had said that her son Rohit and Apoorva 'did not share a cordial relationship'. "It is shocking to learn that my son was murdered. What do I say? Let the mourning end. Why was Rohit not woken up when he was sleeping till 4 pm (on Tuesday)?" his mother Ujjwala asked. She said Shekhar and his wife "had issues since day one of their marriage".
Rohit Shekhar died on Tuesday. He was brought dead at Max hospital in south Delhi's Saket, hours after the post-mortem report stated that he died of asphyxia due to strangulation, the Delhi police registered a case of murder on Thursday. Delhi Crime Branch has been investigating the case.
Rohit Shekhar's mother Ujjwala said that Apoorva and her parents had their eyes on his property. "Apoorva's family wanted to take control of the properties of my both sons -- Siddharth and Rohit -- because this house is nearer to the Supreme Court where Apoorva was practising law," she said.
Ujjawla said that Rohit and Apoorva had met in Lucknow through a matrimonial website in 2017 and not in the Supreme Court complex.
Also read: Two arrested for distributing liquor on behalf of PSPL candidate