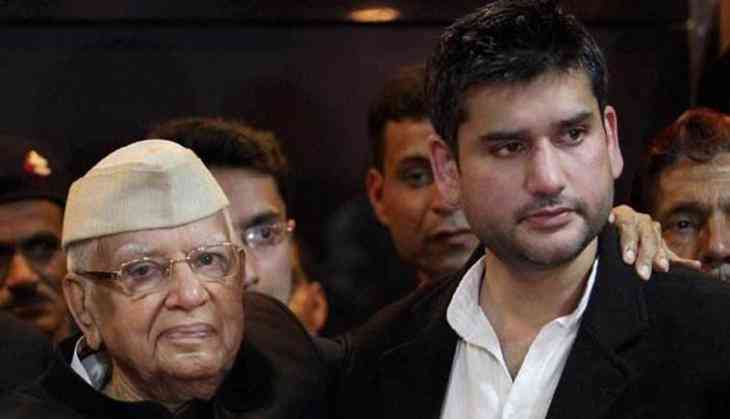 Rohit Shekhar Tiwari, son of former Uttar Pradesh and Uttarakhand Chief Minister, did not die a natural death, in fact, was strangulated and choked to death, probably with a pillow, Delhi police said after a post-mortem was conducted.
According to post-mortem reports, Rohit Shekhar died of asphyxia due to antemortem strangulation and smothering. Delhi police suspected that 40-year-old was likely choked with a pillow that led to asphyxiation. Rohit Tiwari was said to have died on Wednesday due to a cardiac arrest.
As per post-mortem reports, Rohit was lying dead inside his house for almost 15 hours. He died around 1:30 am on April 16. However, he was taken to the hospital in the evening, around 5.
The Delhi crime branch will probe the matter which has registered a case of murder under Section 302 of the Indian Penal Code (IPC) against unknown people. The autopsy was conducted by a medical board comprising five senior doctors of the All India Institute of Medical Sciences (AIIMS), Delhi.
"The medical board unanimously concluded that the cause of death, in this case, is asphyxia as a result of strangulation and smothering. It is a sudden unnatural death, placed in the category of homicide," the head of the AIIMS's forensic department, Dr Sudhir Gupta, said.
The interrogation with the family of Rohit Shekhar has begun as Crime Branch officials visited his house on Friday and questioned his family members and domestic help. Although, Rohit's wife Apoorva is currently not in Delhi. A forensics team too visited the house.
Rohit Shekhar Tiwari had fought and won a six-year-long battle in court to prove that he was ND Tiwari's son.
Also read: Delhi-Howrah Express derails near Kanpur, 13 injured