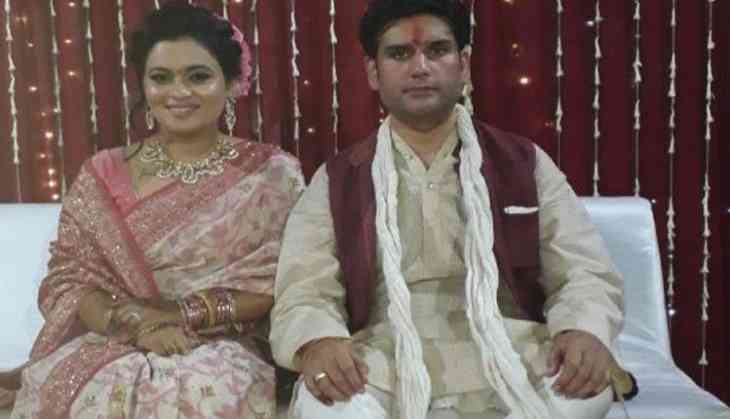 Apoorva Shukla wife of Former UP and Uttarakhand CM ND Tiwari's son arrested by Delhi Crime Branch on Wednesday in a murder case. Delhi Police arrested Apoorva Shukla for allegedly killing husband Rohit Shekhar Tiwari.
The arrest of former Uttarakhand chief minister late ND Tiwari's son Rohit Shekhar's wife comes three days after she was detained for interrogation.
Late UP and Uttarakhand CM ND Tiwari's son Rohit Shekhar Tiwari's death case: Apoorva Tiwari, the wife of Rohit, has been arrested in connection with the case. #Delhi pic.twitter.com/cazkdMuAAa

— ANI (@ANI) April 24, 2019
The Delhi Police Wednesday arrested Rohit Shekhar Tiwari's wife Apoorva for allegedly killing him last week, said a senior police officer. The officer said the couple apparently did not have a happy marriage and had frequent fights.
Apoorva Shukla is being seen as a prime suspect in Rohit Shekhar's murder case. According to News18 reports, sources told that the Delhi Police's Crime Branch was waiting for the forensic report to solve the mystery behind Shekhar's unnatural death.
Reportedly, Shukla was detained on Sunday along with two domestic helps for questioning, in connection with the Rohit Shekhar's murder.
According to the Delhi police, Apoorva could be involved in hatching a conspiracy to murder Rohit Shekhar. Apoorva Shukla was questioned for over eight hours by the Delhi Crime branch officials at Rohit Shekhar's residence in South Delhi's Defence Colony area. Rohit Shekhar was allegedly smothered to death on April 16.
Rohit Shekhar's mother Ujjwala on Sunday had alleged that Apoorva and her parents had their eyes on his property. "Apoorva's family wanted to take control of the properties of my both sons -- Siddharth and Rohit -- because this house is nearer to the Supreme Court where Apoorva was practising law," she said.
Also read: Ghaziabad techie who allegedly murdered wife, kids arrested