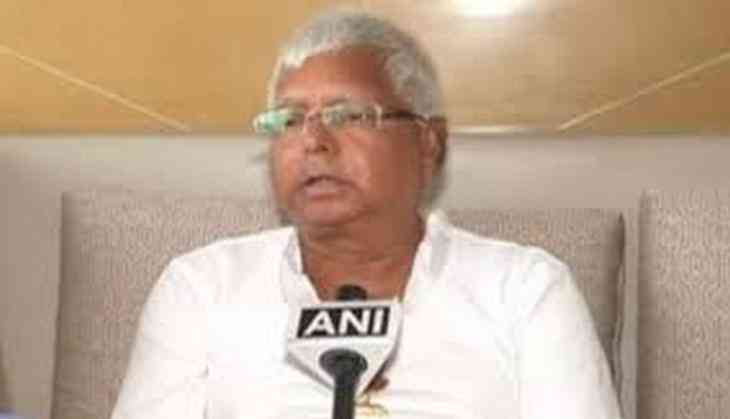 The Rashtriya Janata Dal (RJD) on 18 July submitted an adjournment motion notice in the Lok Sabha, claiming harassment of opposition leaders including RJD chief Lalu Prasad Yadav.
RJD leader JP Yadav, in his notice given to the Lok Sabha , demanded an urgent discussion in parliament over the recent raids conducted by central agencies at various opposition leaders' residences, especially Lalu Yadav.
The Central Bureau of Investigation (CBI) has registered a corruption case against Lalu, his wife Rabri Devi, son Tejaswi; former Indian Railway Catering and Tourism Corporation (IRCTC) Managing Director P.K. Goyal; and the wife of Lalu's confidante Prem Chand Gupta, Sujata on allegations of awarding the tender for development, maintenance and operation of hotels in Ranchi and Puri in 2006.
The CBI later questioned Rabri Devi and Tejaswi.
However, Lalu on 14 July said that his son Tejashwi Yadav, who is facing corruption charges, will not resign as Bihar deputy chief minister.
-ANI