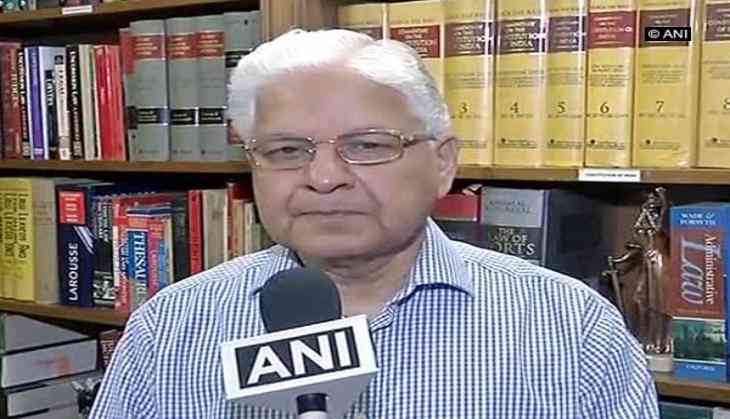 Hailing the landmark judgement of the Supreme Court given on 24 August upholding the Right to Privacy as "a fundamental right", former law minister Ashwani Kumar said he is 'proud' at the verdict announced by the court.
Speaking to ANI, the Congress leader said, "I feel proud that the Supreme Court has kept faith with the Constitution morality and aspiration of the people of India."
"I had no doubt in my mind that the only logical conclusion for the Supreme Court to reach in this case was to hold that the right to privacy was a fundamental right," he added.
Commenting further, Kumar said, "The Right to Privacy has been derived from Article 21 of the Indian Constitution and if we were to look at the past issues of the Supreme Court, in an expansive interpretation of Article 21, the Supreme Court has continuously enlarged the domain of human rights and that is why India's Constitution jurisprudence is sighted in many countries of the world as very progressive."
Earlier in the day, the Supreme Court overruled the M.P. Sharma (1962) and Kharak Singh (1954) judgement and held that the Right to Privacy is a fundamental right under Article 21 of the Indian Constitution, in an unanimous decision (of the nine-judge bench).
The verdict was given as soon as the nine-judge Constitution bench of the apex court resumed the hearing on the case on Thursday morning.
Following this, a five-judge constitutional bench will decide whether the Aadhar violates the Right to Privacy or not.
The Supreme Court, earlier on August 2, had reserved its judgement over the issue of whether right to privacy is fundamental or not.
On July 26, the Centre told the apex court that there is a fundamental right to privacy, which is a 'wholly qualified right' too.
The Centre made this submission before the nine-judge Constitution bench.
Attorney General, K.K. Venugopal told the apex court that "privacy, as a fundamental right, could have been mentioned in Article 21, but has been omitted. Right to life transcends right to privacy".
In special circumstances, the government can interfere in a matter that comes under a wholly qualified right. An absolute right cannot be reduced or amended.
Earlier on July 20, all the petitioners had completed their argument in the apex court. The petitioners contested that the twelve-digit biometric unique identification card raises privacy threat.
On June 10, the top court had ruled that from 1 July onward, every person eligible to obtain Aadhar card must quote their Aadhaar number or their Aadhaar Enrolment ID number for filing of Income Tax Returns as well as for applications for Permanent Account Number (PAN).
The Income Tax Department has stepped up its efforts to encourage people to link their PAN with Aadhar.
-ANI