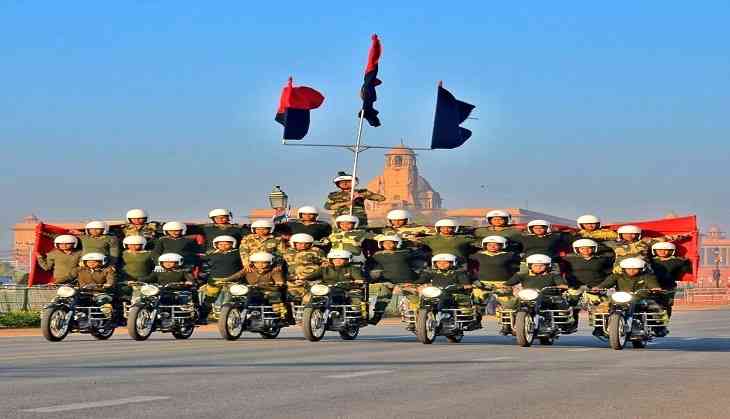 26th January marks the celebration of the Republic Day each year which is celebrated every year in the honour of the Consititution of our country that was implemented in the year 1950. This year our country celebrated the 69th Republic Day that was made even more special by the country's first BSF Women Bikers' squad.
Every year, on this day, a special parade takes place on the Rajpath and this year too the same happened where the heads of the Association of Southeast Asian Nations (ASEAN) countries were invited as the Chief Guest for the day.
Every year, the parade concludes with the display of biking stunts which are performed alternatively either by the BSF or the Army contingent of men daredevils. This year it was the turn of the BSF and so they decided to do something special by training 113 women from the Border Security Force to perform biking stunts on the Rajpath.
The women bikers were given the name of Seema Bhavani and gave their debut today during the parade on their motorcycles. The border braves gave different types of stunts and gave salute to the President of our country, Ram Nath Kovind. Few stunts included that of Fish Riding, Side Riding, Faulaad, Prachand Baalay Shaktiman, Four Harmony, Mobile PT, Bull Fighting, Peacock, Sapt Rishi, Brahma Yog Guldasta, Wind Mill Formation, Seema Prahari, Bharat Ke Mustaid Prahari, Sarhad Ke Nigheban and Flag March Pyramid.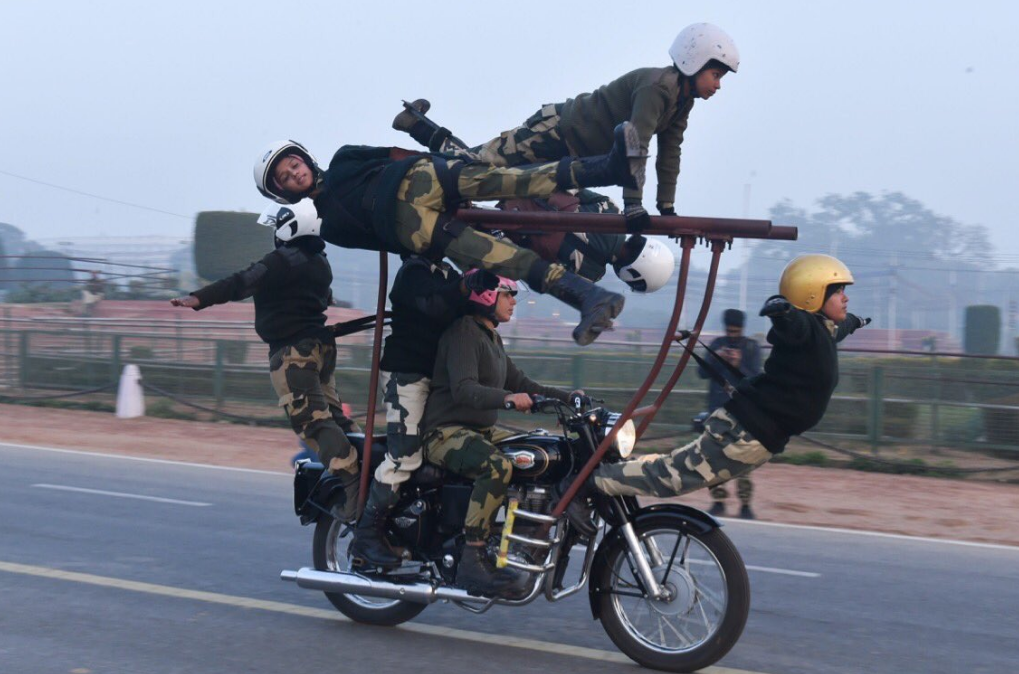 twitter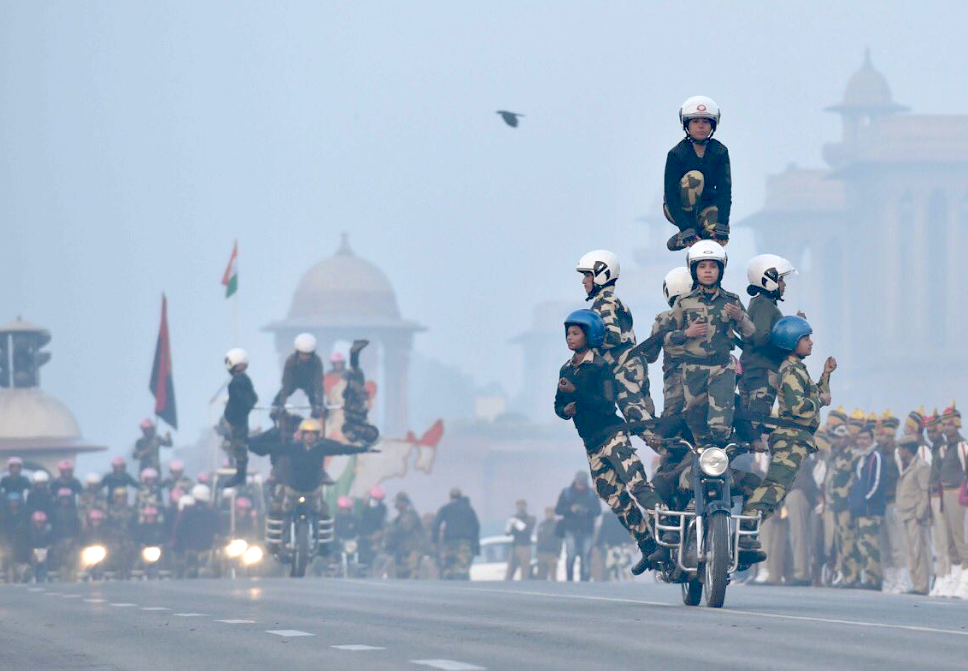 twitter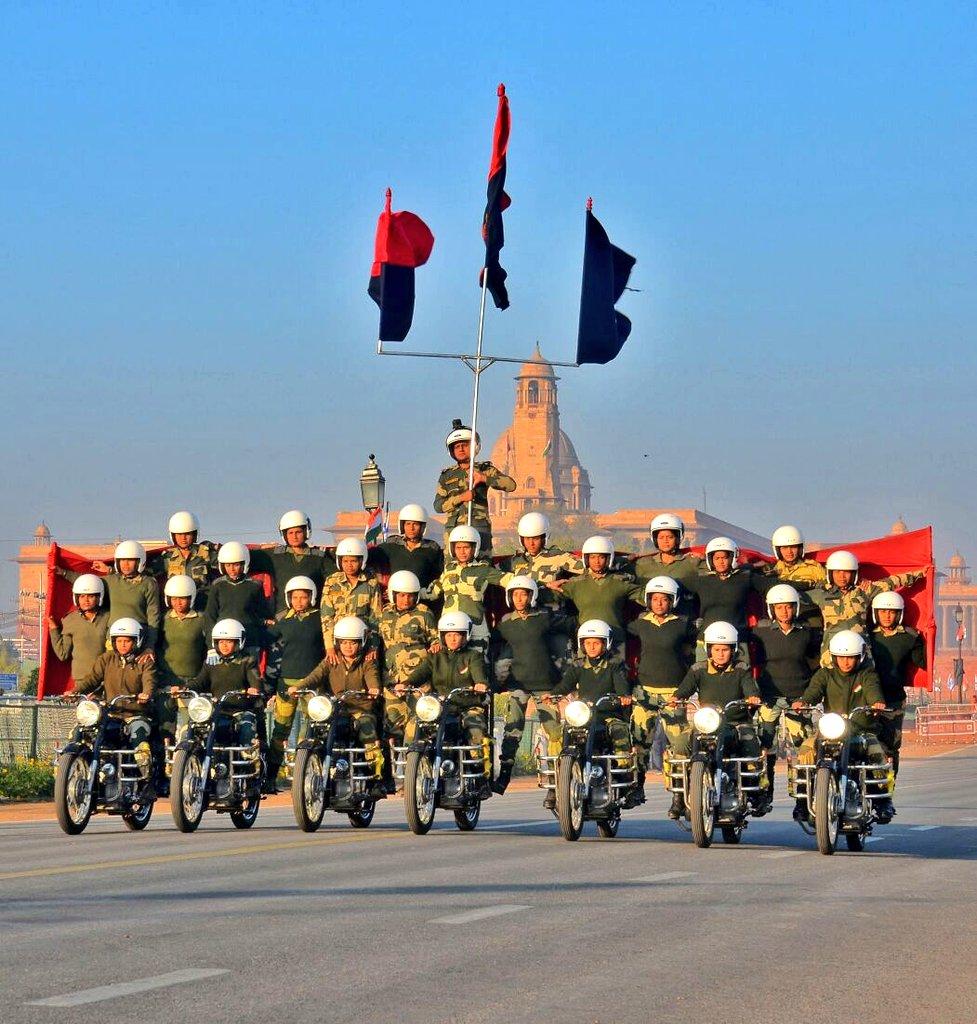 twitter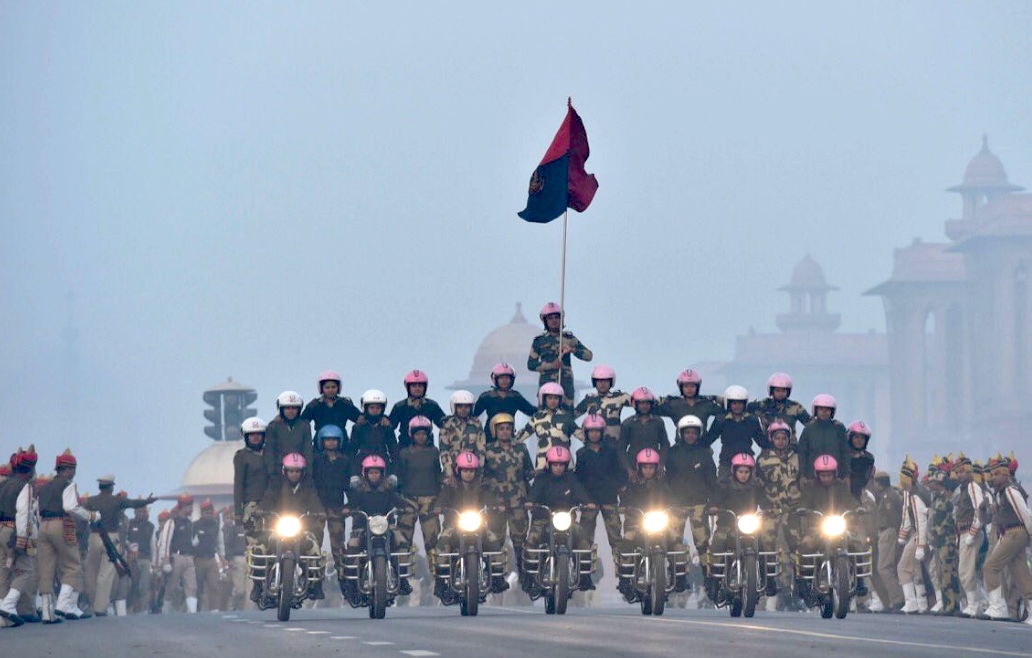 twitter
As per reports, when the 113 women were selected to do the parade they were afraid in the beginning since they had no idea how to cycle. Few daredevills even got hurt during the practising sessions but noting could stop them from performing greatly. Their performance today on Rajpath proved how fear can be fought courageously both by women and men.
The whole credit of bringing the women bikers into scene can be given to the Director General of BSF, KK Sharma who replaced men with women daredevils. Previously, women defence forces had marched on the Rajpath but it was for the first time that our country witnessed women bikers who rode 350cc Royal Enfield Bullet motorbikes with great strength and courage.
.@BSF_India women personnel showcase Daredevil motorcycle-riding skills at Rajpath #RepublicDay#RDayWithAIR #SeemaBhawani pic.twitter.com/kjHggNy3xN

— All India Radio News (@airnewsalerts) January 26, 2018
Well, it was surely a treat for the eyes to watch them riding their bikes!