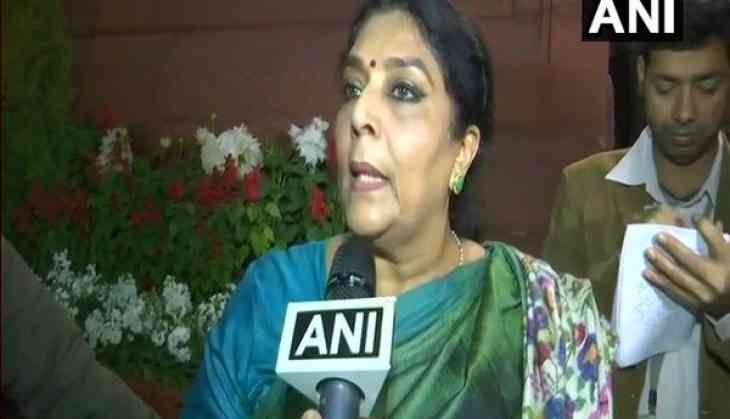 Retorting to Prime Minister Narendra Modi's remark against her loud laughter, Congress leader Renuka Chowdhury said that it denigrated the status of a woman.
Prime Minister Modi, during his speech in Rajya Sabha on Wednesday, took a jibe at the Congress leader over her loud laughter at his claim that the idea of Aadhaar was conceptualised during the Atal Bihari Vajpayee government.
Asking Rajya Sabha Chairman Venkaiah Naidu not to stop Chowdhury from laughing during his speech, he said, "Ramayan serial ke baad aisi hansi sunne ka saubhagya aaj jaake mila hai (After Ramayan serial, we have got the privilege of hearing this kind of laughter today).
Hitting back at the Prime Minister, Chowdhury told ANI, "He has once made a long speech against Aadhar card publically. Now he is saying that Aadhar was conceptualized when Advani Ji (Lal Krishna Advani ) was there. This shocking claim made me laugh. He passed a personal comment against me. Denigrating a status of a woman is a crime. It is now established beyond doubt that Bharatiya Janata Party (BJP) is against women. How can a Prime Minister speak like this? This shows his culture. I can't go to that extent."
Branding the BJP and the Prime Miniter Modi-led NDA government as "mahila virodhi sarkar" (anti-women government), she noted, "If he (Prime Minister) would have spoken this outside the Parliament, there would have been a case against him according to law."
--ANI