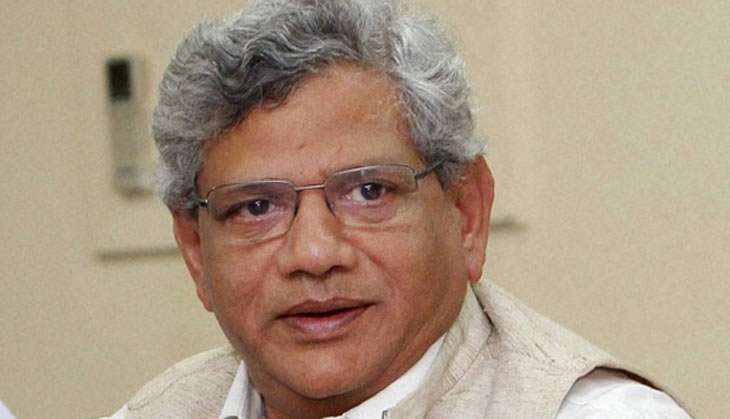 On 27 October, Communist Party of India (Marxist) general secretary Sitaram Yechury said that religion should have no connection with either politics or administration.
Sitaram Yechury told ANI, "The question is how is religion used in the elections. On one side you say that it is a corrupt practice. In this hearing, I believe that the foundation of our country's constitution is a secular democratic republic of India. Now secularism according to me is that religion is a private matter of a person who should be protected and given full rights about their religion, but religion should not have any connection with politics or administration."
"This is the definition of secularism. I believe the violation of this is a crime in itself. In the electoral process. We would like to bring this topic in front of the Supreme Court and that is why we have filed the petition," he added.
In December 1995, Justice J.S. Verma delivered the ruling where it held that pleas made by appealing to the terms "Hindutva" or "Hinduism" during an election campaign did not necessarily constitute a corrupt practice in violation of the Representation of the People Act, 1951 (RPA) since the terms ordinarily refer not to religion but only to "a way of life".
Last week, social activist Teesta Setalvad had sought to intervene in the matter with an application stating that religion and politics should not be mixed and a direction be passed to.
An interlocutory application was filed by Setalvad who requested the bench to reconsider the 95 judgment.
However, a seven-judge constitution bench, headed by Chief Justice T S Thakur, said the court will not go into the larger debate as to what is Hindutva or what its meaning is and will not reconsider the 1995 judgment.
During the hearing by the seven judges' Constitutional bench, the apex court on Tuesday said it won't reconsider 1995 judgment which defined Hindutva as "a way of life and not a religion".
--ANI