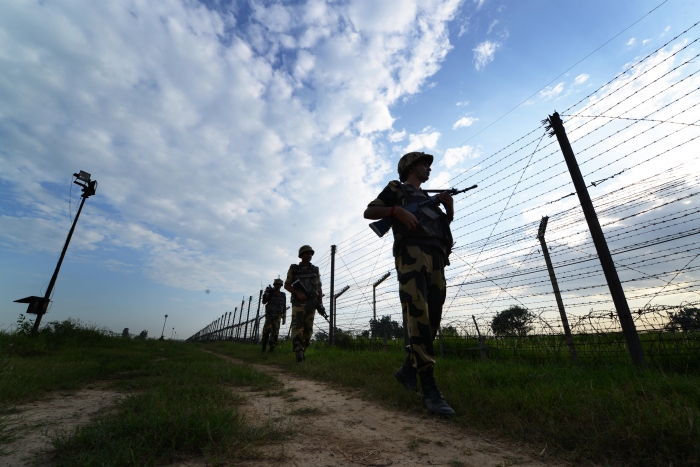 Indian Navy officer Kul Yadav Bhushan was arrested in Pakistan on 24 March on charges of being involved in "subversive activities".
On 25 March, Pakistan summoned Indian High Commissioner Gautam Bambawale to lodge its protest over the issue.
In a statement, the Pakistan Foreign Office said:
"The Indian High Commissioner was summoned by the Foreign Secretary today and through a demarche conveyed our protest and deep concern on the illegal entry into Pakistan by a RAW officer and his involvement in subversive activities in Balochistan and Karachi".
However, the MEA has dismissed the charges and has said that Bhushan has "no links with the government". In a statement, the MEA said that while Bhushan is a Navy officer - who retired prematurely - "India has no interest in interfering in internal matters of any country and firmly believes a stable and peaceful Pakistan is in the interest of the region".
Balochistan Home Minister Mir Sarfaraz Bugti on 24 March claimed that Bhushan - who he claimed worked for the Research and Analysis Wing was in contact with Baloch separatists and terrorists fuelling sectarian violence in Balochistan.
The minister did not reveal the location of Bhushan's arrest. However, sources said that Bhushan was arrested from Chaman area of Balochistan, which is close to the Afghanistan border.
Pakistan had accused India of fuelling violence in Balochistan and Karachi in the past but it is for the first time that it has claimed arresting a RAW officer. India has dismissed all such allegations.
-- PTI