Somi Das
| Updated on: 4 July 2015, 21:22 IST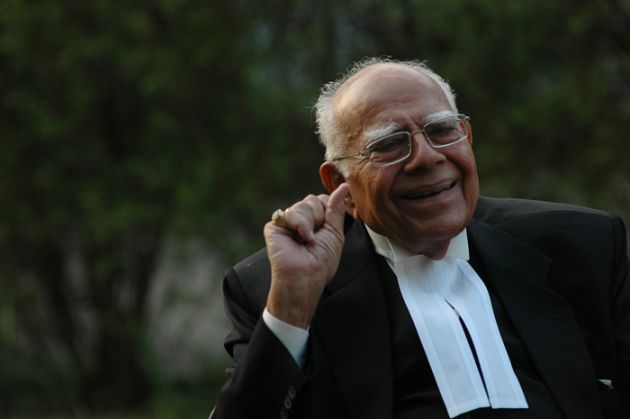 Senior advocate Ram Jethmalani has sparked off a fresh controversy with his latest revelation that he spoke to underworld don Dawood Ibrahim in the 1990s.
If Jethmalani is to be believed, he was trying to convince Dawood, an accused in the 1993 Mumbai serial blasts, to face trial in India. While Dawood denied any involvement in the blasts, Jethmalani says, the only thing that stopped him from coming to India was the fear of being tortured. Jethmalani conveyed this message to then Chief Minister of Maharashtra, Sharad Pawar.
Jethmalani made these comments after Dawood's close-aide Chhota Shakeel told The Times of India that the government had turned down the gangster's proposal to come back to India. Jethmalani's soured relations with the BJP hasn't stopped the party from cashing in on the revelations and blaming the Congress for not acting on the information. Countering these allegations, NCP supremo Sharad Pawar said that Jethmalani's proposal was not viable.
"He had put such a condition wherein Dawood would not have been arrested if he had come to India. You cannot not arrest a person who has so many cases against him. Everybody needs to follow the law but Jethmalani ji did not accept the suggestion"- Sharad Pawar to ANI.
On the face of it, it seems Jethmalani was trying to broker a deal that was in favour Dawood. But it hardly comes as a surprise as he has a penchant for defending the (in)famous and the controversial. Here's a peek into a list of his controversial clients.
1. Asaram Bapu: The Devil's advocate is defending the self-styled godman in the sexual harassment case. Asaram Bapu is accused of raping a minor in his Jodhpur ashram in 2013. The case has seen many dramatic turns - from Asaram's claims of being impotent to witnesses found dead.
2. Lalu Prasad: The former Bihar chief minister is another high-profile client of Jethmalani. After Lalu was convicted in the Rs 900 crore fodder scam and sentenced to 5-year jail by a CBI court, Jethmalani secured bail for him in the Supreme Court.
3. Amit Shah: He defended former party colleague and current BJP president Amit Shah in the Sohrabuddin fake encounter case (2005). He was acquitted by a CBI court last year.
4. Manu Sharma: Jethmalani represented the accused in the Jessica Lal murder case (1999). Sharma is serving a life imprisonment now.
5. Subrata Roy: The Sahara chief has been in jail since March 2014 on charges of cheating its investors.
The list can go on. Jethmalani had also publicly expressed his desire to represent Parliament attack convict Afzal Guru, who was eventually hanged in February 2013.