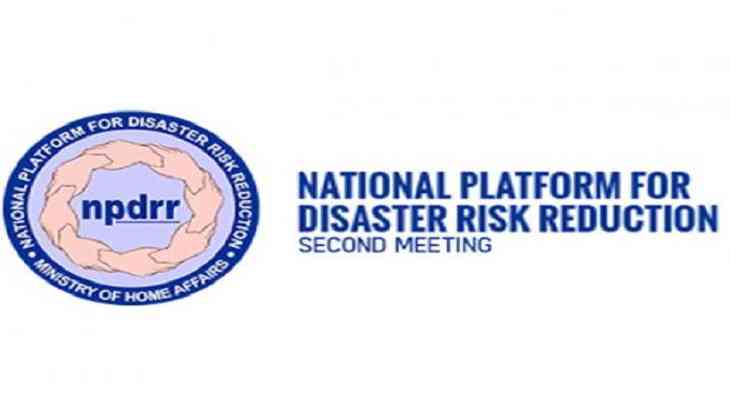 Union Home Minister Rajnath Singh will inaugurate the second meeting of the National Platform for Disaster Risk Reduction (NPDRR) here on May 15 and 16.
The theme of the meeting will be "Disaster Risk Reduction for Sustainable Development: Making India Resilient by 2030".
Minister of State for Home Affairs Kiren Rijiju will deliver the valedictory address on May 16.
The event will include a ministerial session and a plenary session on the theme "National Perspective on Disaster Risk Reduction: Sendai and Beyond".
There will also be five technical sessions on the themes "Understanding Disaster Risk", "Strengthening Disaster Risk Governance to Manage Disaster Risk", "Investing in Disaster Risk Reduction for resilience", " Enhancing Disaster Preparedness for Effective Response and to Build Back Better in Recovery, Rehabilitation and Reconstruction" and "Sendai Framework for DRR: Monitoring".
The National Platform aims to bring together the whole range of India's disaster risk community from government, parliamentarians, local self governments, media, international organizations, ngos, local community representatives, scientific and academic institutions and corporate businesses etc.
The NPDRR was constituted in 2013.
-ANI