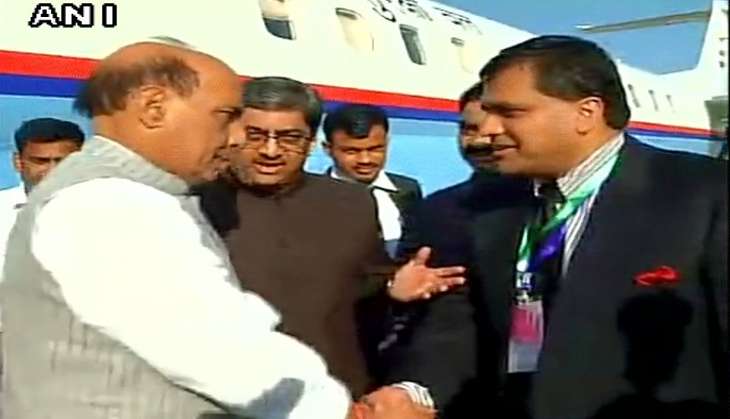 Home Minister Rajnath Singh arrived in Islamabad on 3 August to attend the SAARC Home Ministers' conference, not withstanding the threat by LeT founder Hafiz Saeed. He is expected to ask Islamabad to stop sponsoring terror in India.
Rajnath Singh is reportedly with the Additional Secretary of Pakistan Interior Minister, Amir Ahmed, at the moment.
The Home Minister, in his speech at the SAARC meeting, is expected to raise the issue of Pakistan's support to terror groups operating in India and ask Islamabad to check Lashkar-e-Taiba, Jaish-e-Mohammad and other groups based in that country.
Singh will also reportedly raise the issue of fake Indian currency notes being circulated at the behest of Pakistani agencies.
Rajnath Singh has decided to visit Pakistan even after Jamaat-ud-Damat (JuD) Chief Hafiz Saeed warned of a country-wide protest in Pakistan by his outfit if the Home Minister arrived in Islamabad to attend the SAARC ministerial conference. Saeed also accused Rajnath Singh of being "responsible for the killings of innocent Kashmiris".
"If Singh comes to Islamabad on 3 August, the JuD would hold country-wide protests to tell the world that the Pakistani rulers might have compulsions to receive Kashmiris' killers but the people of Pakistan are siding with oppressed Kashmiris," Saeed had said.
--With PTI inputs