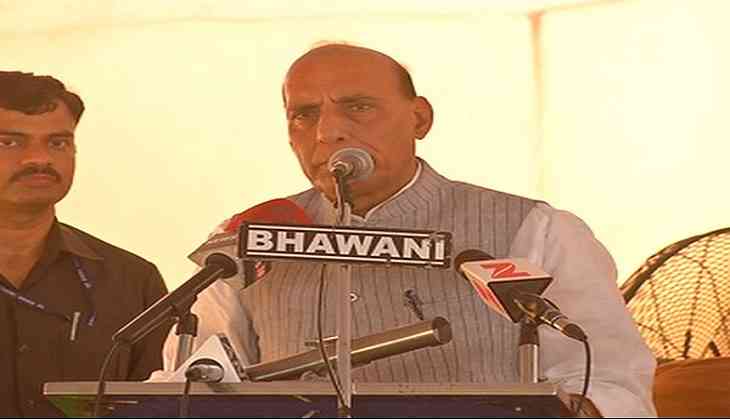 Home Minister Rajnath Singh on Tuesday expressed his curiosity over why historians don't call Maharana Pratap 'The Great' like they called Mughal Emperor Akbar.
Addressing a gathering here after inaugurating the statue of Maharana Pratap, Rajnath heaped praises on the King of Mewar.
"I don't have any problem with Akbar the Great, but I don't understand what shortcoming our historians see in Maharana Pratap that they don't call him the Great," said Rajnath.
Talking about the greatness of the Hindu King, Rajnath said that even Akbar was saddened when he heard that Maharana Pratap was no more.
"When Maharana Pratap died, then even Akbar the Great had tears in his eyes," the Home Minister said, adding that "the mind of Indians never accepted slavery.
Exhorting people to feel proud of the iconic leader, Rajnath said the village that will be having the statue of Maharana Pratap can't be inferior.
-ANI