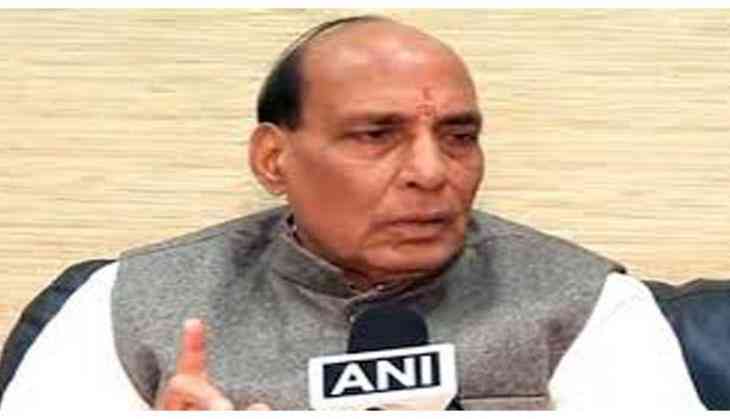 Union Home Minister Rajnath Singh on Wednesday announced fresh measures to be taken by the Government of Jammu and Kashmir to restore normalcy and peace in the state.
Singh said the Ministry of Home Affairs has given its approval to the state government to use an amnesty scheme that it announced on November 23 last year to give relief to 3,685 students and youth who were apprehended for participating in incidents of stone pelting against security forces.
He said this humanitarian step is aimed at giving students and youth another chance to rebuild their lives and careers without being under any kind of stress of being declared criminals.
The state government, the minister further said, has been advised to appoint a high-level committee to review the remaining cases of stone pelting. This committee would be headed by a senior police officer.
"The MHA (Ministry of Home Affairs) is of the view that stone pelting cases of a non-grievous nature against the students/youth should be closed/withdrawn so that they get a chance to focus on their studies and pursue their careers without any psychological pressure," a statement issued from his office said.
The Jammu and Kashmir government has also been advised to formulate a new surrender and rehabilitation policy that will ensure economic rehabilitation and provide suitable training to the youth to run their own businesses, return to the mainstream and lead a dignified life.
The state government has also been advised by the Home Ministry to create an advisory board to redress grievances of migrants, displaced persons and West Pakistan refugees in the region. Steps will also be taken to repair and renovate old and dilapidated migrant camps at Jagati and Talwara.
It has also been decided to restart work on an artificial lake in Jammu.
-ANI