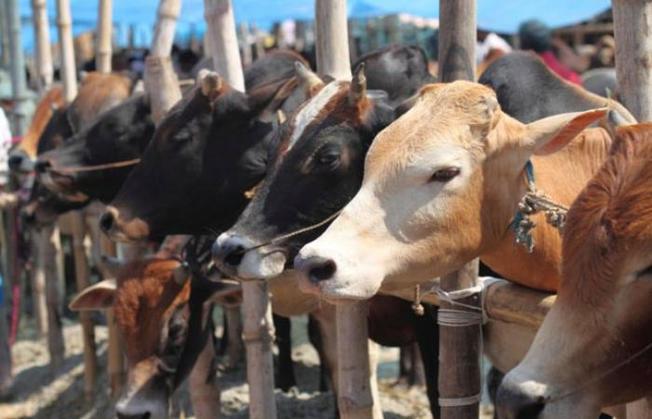 In an attempt to protect cows, Rajasthan Chief Minister Vasundhara Raje has directed the Animal Husbandry Department to build a cow research centre in order protect them.
The research centre is likely to be called Kamdhenu Research Centre, and reportedly will be affiliated to Rajasthan University of Veterinary and Animal Sciences (RAJUVAS). Vasundhara Raje has also requested that a cow sanctuary be set up in Bikaner.
According to an Indian Express report, the CM has stressed that the research be conducted especially on Rathi, Tharparkar and Sahiwal breeds.
The daily quoted Kunji Lal Meena, secretary in the Animal Husbandry and Gaupalan departments, as saying, "RAJUVAS University has been instructed to set up the centre within the campus. The emphasis will be on breeding the indigenous bovine varieties."
Rajasthan has livestock research stations in Bikaner, Jaisalmer, Udaipur, Hanumangarh, Chittorgarh and Jhalawar.