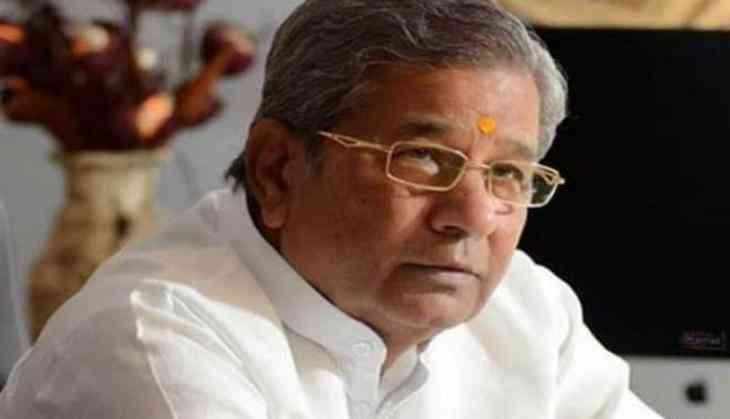 Rajasthan's senior BJP lawmaker Ghanshyam Tiwari quits BJP and has sent resignation to party chief Amit Shah. The leader said that he will fight against the 'undeclared emergency' in Rajasthan and country. Five-time BJP MLA, Tiwari is a known bete noire of Rajasthan Chief Minister Vasundhara Raje in the state's political circles.
Tiwari had been at loggerheads with her dispensation in the state over a number of issues, including farmers' plight, the demand of reservation for the upper caste and corruption. As per reports, he has been criticising Raje and the BJP leadership after the party's national disciplinary committee issued show-cause notices to him in 2017.
Tiwari strongly maintains that the BJP will not get good results in the next elections if Raje stays at the helm and is not removed. "... there is dissatisfaction in the BJP cadre and in the cadre of the ideological family and (if) this dissatisfaction does not end, they cannot win the next elections and this dissatisfaction is against the chief minister. That is why, I say, change this leadership.", Tiwari had mentioned.
Akhilesh Tiwari son of Ghanshyam Tiwari has founded a political party named 'Bharat Vahini Party' (BVP) to contest on all 200 Assembly seats in Rajasthan, the election for which is slated to be held later this year. Joining son's [arty Tiwari said, "I will now work against undeclared Emergency in the country and state to ensure that no one tries to strangulate democratic institutions for power," Tiwari said.
Also read: Interfaith passport issue: Union Minister Sushma Swaraj likes 'Visa Mata' for Pakistan tweet over helping Pakistanis than Indians