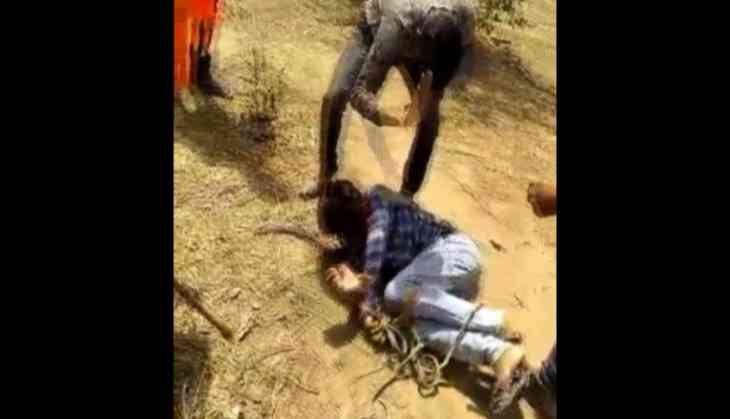 A Dalit boy was tied with a rope and allegedly thrashed by a group of upper caste men in Rajasthan's Pali district after he tried to enter a temple. According to the report the incident happened on June 1 in Pali's Dhaneriya village.
Locals shot the video of the incident that was widely surfaced on social media. In the video, the perpetrators are seen clobbering the boy as he pleaded them and said he will never enter the temple.
According to media reports, the victim's uncle has filed a police complaint two days after the incident. So far police have arrested four in connection with the case.
After a person lodged a case against him on claims of molestation, the victim was also detained. The incident comes just a month after a 23-year-old Dalit man died after being beaten up by a group of upper caste men in Uttarakhand's Tehri district.
Last month, a Dalit couple was attacked by a mob of 200-300 upper caste people in Mahuvad village in Padra taluka of Vadodara over the Facebook post on the state government that it does not allow the village temple to be used for Dalit wedding ceremonies.
In similar incident against backward class people, members of the Patidar community had stopped a wedding procession of a Dalit man in Gujarat's Aravali district. The upper community has also performed yaganas on road to block the wedding.
Also read: Maharashtra: 12-year-old ragpicker trying to avoid heat suffocates to death inside locked car