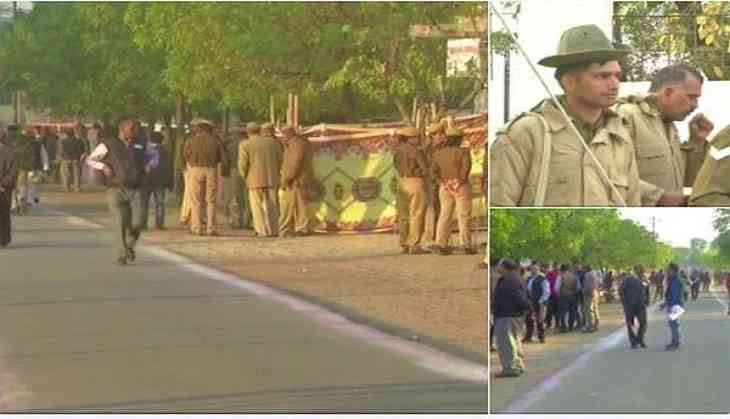 The Congress was leading in Ajmer and Alwar parliamentary seats while the BJP was leading in Mandalgarh Assembly seat, according to initial trends in the counting of votes for the bypolls.
The counting began at 8 am today amid tight security.
Official polling trends would be released after the completion of rounds of counting, Chief Election Officer Ashwani Bhagat said.
He said the results would be declared before noon.
There was enthusiasm at party offices of both the BJP and the Congress as they were upbeat about the initial trends.
A total of 42 candidates are in the fray for the bypolls to the three seats, the election to which was held on Monday.
In Alwar, Jaswant Singh Yadav of the BJP and Karan Singh Yadav of the Congress contested the election.
In Ajmer, Congress' Raghu Sharma would be contesting against BJP's Ram Swaroop Lamba, while in Mandalgarh BJP's Shakti Singh Hada and Congress's Vivek Dhakad are poised for a tough fight.
The bypolls on all three seats were necessitated after sudden deaths of BJP MP from Ajmer Sanwarlal Jat, MP from Alwar Mahant Chand Nath Yogi and Mandalgarh MLA Kirti Kumari.
-PTI