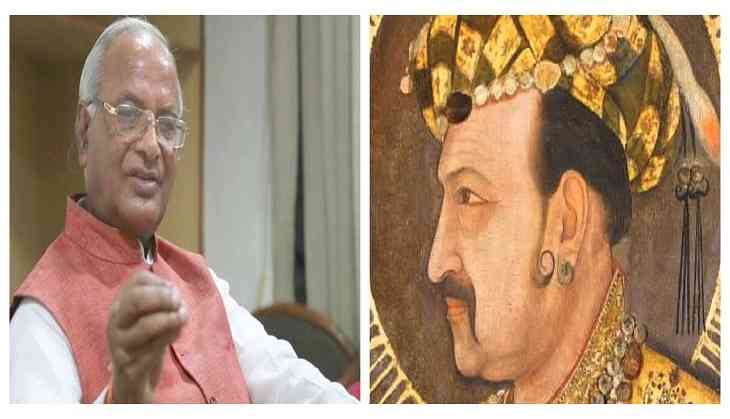 The Bhartiya Janata Party workers sometimes give such remarks for which they got trolled badly. Recently, the Rajasthan BJP Chief Madan Lal Saini said something about Babur and Humayun during a meeting in Jaipur due to which his historical knowledge will definitely make him feel shame. He told during a meeting that Mughal emperor Humayun was on his deathbed and then, he called Babur and told him to respect cows, Brahmins and women if he wanted to rule India.
Here's what Saini told:
'When Humayun was counting his last breath then he called Babur and told him that if you want to rule Hindustan then you must keep three things in mind- respect cows, Brahmins and women.
However, the Rajya Sabha member made the story completely wrong. His first bloop was that he called Humayun- the father of Babur but it's wrong as Babur was the father Humayun. While Babur died in 1531 which is almost 25 years earlier then Humayun, who died in 1556.
After the Alwar lynching case, several BJP leaders have made discreditable remarks and made the headlines. Their suggestions and remarks on stopping lynching have shocked everyone. Earlier on Tuesday, a BJP lawmaker from Telangana. T Raja Singh Lodha said that mob lynching would not stop till the cows are declared as Rashtra Mata (mother of Nation).
Another lawmaker from Goshamahal in Hyderabad released a video message in which he condemned the killings but he added that if we want to stop such cases then cow should be given the due respect and he also urged the leaders to raise the issue in Parliament.
Earlier on 23rd June, Rashtriya Swayamsevak Sangh (RSS) leader Indresh Kumar also said a controversial remark over the issue that mob killing would only be stopped when people stop eating beef.
However, such statements are continuing and the mob killing cases have been raised across the country.
Meanwhile, Rakbar Khan was killed after over the suspicion of smuggling cattle in Rajasthan's Alwar last week.
Watch Video:
Also read: Nirav Modi's uncle Mehul Choksi, fugitive jeweller left Antigua and moved to another country, said agencies