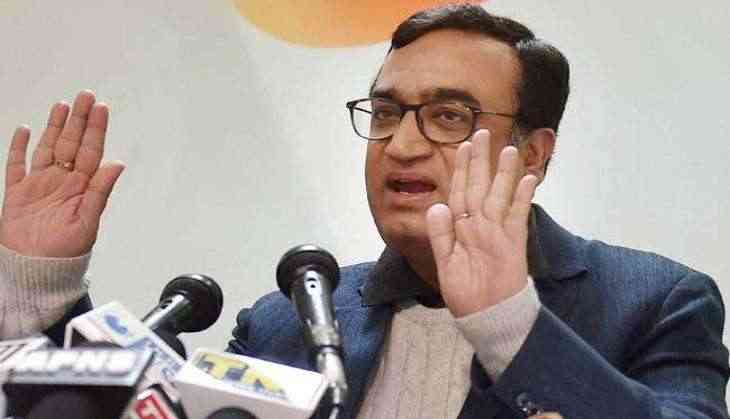 Rahul Gandhi wants me to retain my post: Ajay Maken
The president of the Delhi unit of the Congress party, Ajay Maken, on Wednesday revealed that party vice-president Rahul Gandhi had expressed satisfaction over the results of the recently held Municipal Corporation of Delhi (MCD) elections and wanted him to stay on in his current post.
'Rahul Gandhi has told me to continue in my post as he has expressed satisfaction over the MCD polls results and our increased voting share. Our vote share has increased from eight percent to 22 percent,' Maken said. However, earlier on April 27, Maken had rejected Rahul's request to continue as state unit chief.
This came after he and another Congress leader P.C. Chacko had announced their plans to resign from their respective positions post the Congress Party's debacle in the MCD polls.
On April 25, former Delhi chief minister Sheila Dikshit said the Congress failed to launch an aggressive campaign in the MCD elections in which the Bharatiya Janata Party (BJP) emerged victoriously.
Welcoming the verdict of the voters, she said, 'We think that this time anti-incumbency is there, but the people have their own mood.'
When asked why she didn't campaign for the party, the senior Congress leader flatly replied, 'No one asked me to do so. If I would have been invited, then I would have surely campaigned.'
Dikshit also assured that the party high command would review the results to ascertain the reasons behind the defeat.
The BJP swept the polls to Delhi's three municipal corporations, North, East and South winning 181 seats out of 270 seats. The party succeeded in retaining power in all three civic bodies for the third consecutive term.
The Aam Aadmi Party (AAP) stood second with 48 seats, while the Congress retained the third position with 29 seats. Twelve seats went to others including the Bahujan Samaj Party (BSP), Samajwadi Party (SP), Indian National Lok Dal (INLD) and Independents.
-ANI