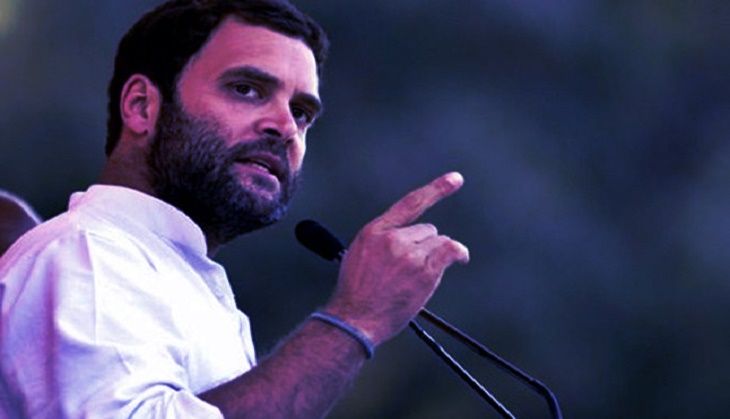 After facing defeat in the Assam Assembly election, Congress' chief spokesperson Randeep Surjewala on 19 May indicated that Rahul Gandhi could be elevated as the Congress President soon.
When a reporter sought to know whether plans to elevate the 45-year-old Congress Vice President would be put on hold in the backdrop of the poll reverses, Surjewala dismissed it as saying, "Your suggestion is spectacular, we reject it outright."
A party leader, who is known to be close to Rahul, said he would be elevated "sooner than you think". Another leader, who declined to be identified, said the long- delayed exercise of reshuffle of the AICC secretariat could also be carried out soon.
Earlier this month, Congress leader Jairam Ramesh said the party expects Rahul to take over as its chief this year.
Ramesh had made the remarks virtually dismissing reports that he would be projected as the chief ministerial candidate in the Uttar Pradesh Assembly elections in 2017.
"Rahul Gandhi is the MP from Amethi and the vice-president of Congress. We all expect him to be the president of the Congress in 2016," Ramesh had said at the AICC briefing.
Rahul was made party vice-president in January 2013 at the Jaipur Chintan shivir held over a year before the Lok Sabha polls in which he was the "face" of the party.
Since then Rahul has been more active in the organisation, with his mother and Congress President Sonia Gandhi taking a backseat.
There has been talk since last year, soon after his return from his mysterious 56-day sabbatical, that Rahul would take over as the party chief soon.
-With PTI inputs