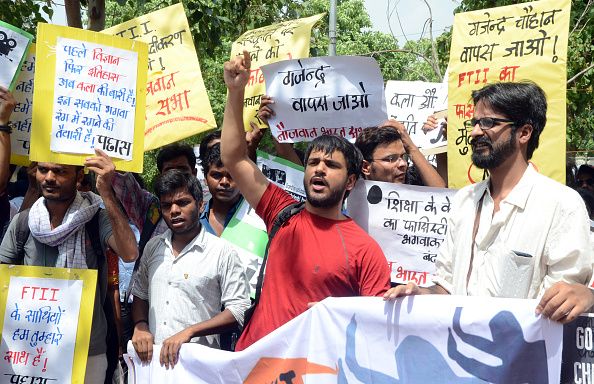 Congress vice president has reached Pune along with actor turned politicians Raj Babbar and Chiranjeevi to meet protesting FTII students.
He is visiting the students after they invited him and requested him take up the issue. NSUI representatives too were seen shouting slogans at the protest site.
FTII students have been striking for 50-days over the appointment of Gajendra Chauhan as the chairperson for not having the required credentials.
The negotiations held between I&B Ministry, that is responsible for nominating the chairperson, and the FTII students, earlier this month, have failed to end the deadlock.
Students continue to protest against the alleged 'saffronisation of educational institute' despite a stern warning from the new director of the Pune film institute Prashant Pathrabe to resume classes or face rustication.
Meanwhile, BJP party workers are protesting against Rahul Gandhi outside FTII for politicising the issue.