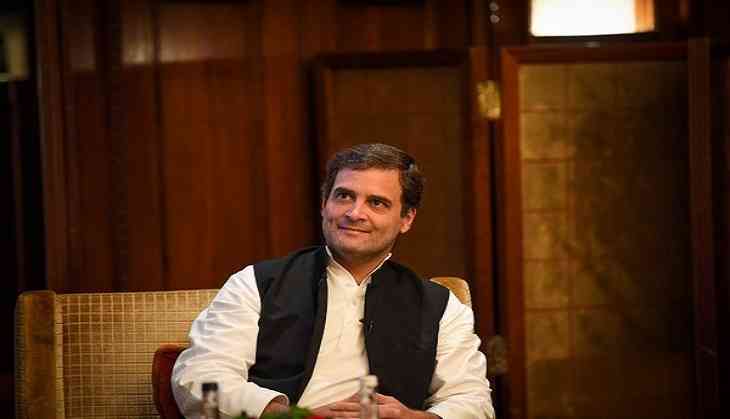 Congress president Rahul Gandhi is trailing behind Smriti Irani in his home turf Uttar Pradesh's Amethi as counting underway in 542 seats shows NDA's landslide win. Union Minister Smriti Irani is leading by over 48000 votes. Meanwhile, Rahul Gandhi is also contesting from Kerala's Wayanad constituency and is leading with a big margin.
However, Rahul Gandhi was highly criticised for contesting from Kerala's Wayanad Lok Sabha seats beside his traditional Amethi seat. Rahul Gandhi was elected to the Parliament for three terms in a row from Amethi.
In addition to a stronghold in this national election, Rahul Gandhi took the advice of his party workers and chose to contest from Wayanad in Kerala. He was hugely criticised and was accused hat he was running away, scared of BJP's Smriti Irani.
Even PM Modi attacked Gandhi and said he was running away from a seat with majority Hindu population and moving towards where Hindus are in minority.
Even after a huge criticism, 'why Rahul Gandhi chose to contest from Wayanda, alongside Amethi. Here are the top 5 reasons:
1: Mainly, Wayanad could result in a safe and smart bet for Rahul Gandhi. Wayanad Lok Sabha constituency was formed in 2009, since then, it has elected a Congress leader in both 2009 and 2014 general elections.
2: One thing cannot be ignored is that Wayanad has a majority Muslim population, a minority community that is a traditional voter base for the Congress. Muslims form nearly 27 per cent of Kerala's population of about 33.4 million, and Christians roughly 18 per cent, as per census figures.
3. This could be a smart bet for Congress, a BJP is trying to hold its presence in Southern states of India. In fact, in Kerala, the Congress and left party are the main players. So Gandhi contesting from Wayanad could result in good fate for Congress and so for Rahul Gandhi himself.
4. Notably, when Rahul Gandhi announced his candidature from Wayanad, in his first rally he had told reporters, "I am here to send a message that south India is important." "There is a feeling in south India that the way the government, RSS and Narendra Modi are working... many people in the country feel that their culture, language and history are under attack," Gandhi had said. So this move could be to stop Modi in Lok Sabha elections.
5. One of the most controversial issues in Kerala was 'Sabrimala temple issue'. Left government in Kerala welcomed the Supreme Court's verdict on the lifted ban on entry of women in menstrual age. It is when Congress was shaken in Kerala while BJP stood and became the self-proclaimed voice of the Hindu devotees in the state. Well, Rahul Gandhi contesting from Wayanad could help Congress clear the image of Congress of how the party is seen in the state.
Perk: Last but not least, if Rahul Gandhi losses Amethi's path to the Parliament (he has accepted) then Wayanad could change the game and open the Parliament house's door for him.
Also read: Rahul Gandhi accepts defeat in Amethi; has special message for Smriti Irani