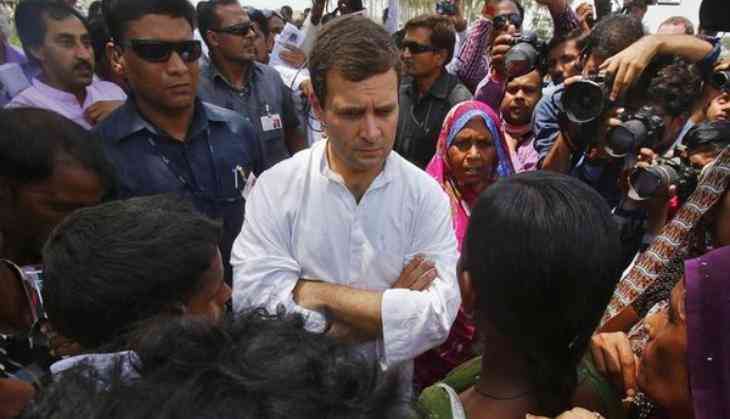 Congress vice-president Rahul Gandhi on 4 August said that Chief Minister Vasundhra Raje-led Rajasthan Government is not taking adequate steps to provide relief to people of the state who have been affected by floods.
Gandhi, who was here to take stock of the situation, said he received poor response from people of the state as no rehabilitation work is being done, while adding that his party is trying to facilitate masses to the maximum extent it can.
"The situation here is bad. We asked a lot of people that did they receive compensation or not to which we get one answer, which is no. The chief minister here should expedite the relief process. Area is flooded and I don't see rehabilitation work is being done. However Congress party is trying to work as much as we can," said Gandhi.
However, in Rajasthan, after first spell of monsoon rain stopping, rescue and relief operations have been expedited in flooded districts including Sirohi, Jalore, Pali and Barmer.
Thousands of people are still living in shelters in flooded areas. Since 22 July, nearly 17 people have lost their lives in the state.
Most of the roads of Rajasthan's Sirohi, Pali and Jalore districts have been blocked and the traffic movement is badly affected due to the massive floods in the state.
-ANI