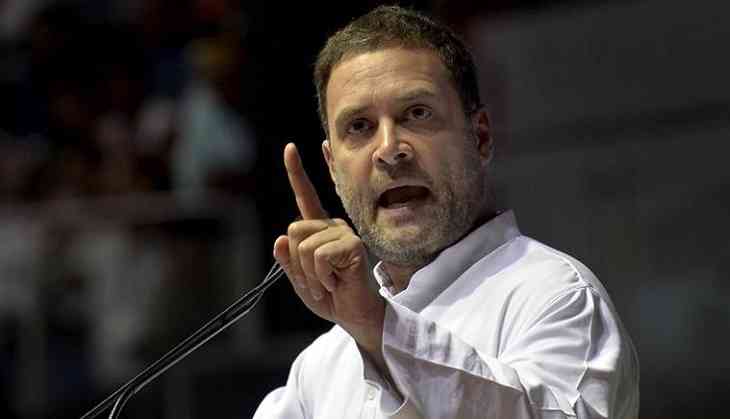 Amidst the Rafale deal controversy, the Congress president Rahul Gandhi is set to visit the Hindustan Aeronautics Limited (HAL) on Saturday to garner support against the Prime Minister Narendra Modi-led BJP government over the alleged corruption charges in the Rafale aircraft deal.
The programme which is scheduled for today has been significantly taken down by the HAL authorities, who issued a warning to its employees stating specifically not to meet any politicians whatsoever, belonging to any party.
"Rahul will meet and interact with about 100 working and retired employees of HAL at Minsk Square facing its corporate office in the city centre on Saturday evening to ascertain their views and concerns on the company not getting the Rafale contract," party's state unit spokesman Ravi Gowda said.
"Rahul wants to know firsthand how the HAL employees feel about losing out the Rafale contract and how the company would make up for the loss of offset orders from the French aerospace major (Dassault Aviation)," AICC's Gowda added.
HAL is India's strategic asset. The future of India's aerospace industry has been destroyed by snatching #Rafale from HAL & gifting it to Anil Ambani.

Come defend the dignity of India's defenders. I am in Bengaluru to stand with HAL's employees. Join me outside HAL HQ, at 3 PM. pic.twitter.com/FzfVGZ17Z6

— Rahul Gandhi (@RahulGandhi) October 13, 2018
The controversy started brewing when it came to light that the deal which was struck between Dassault Aviation and Indian counterpart Anil Ambani's Reliance Defence was earlier scheduled between the HAL and Dassault. The Congress party alleged that to give benefits to the Ambani's, Prime Minister Modi had changed the deal and offered it to Reliance Defence, hence making DRAL (Dassault Reliance Aviation Limited) which was still on paper.
"As the employment rules and service conditions do not apply to the retired personnel, we have no say in their meeting with Gandhi. Regarding working employees, some of them may meet him as union members of the HAL Employees Association," an official of the HAL said.
Also read: IT raid on Kailash Gehlot: IT recovers Rs 35 lakh cash and papers belonging to Benami properties during raids on