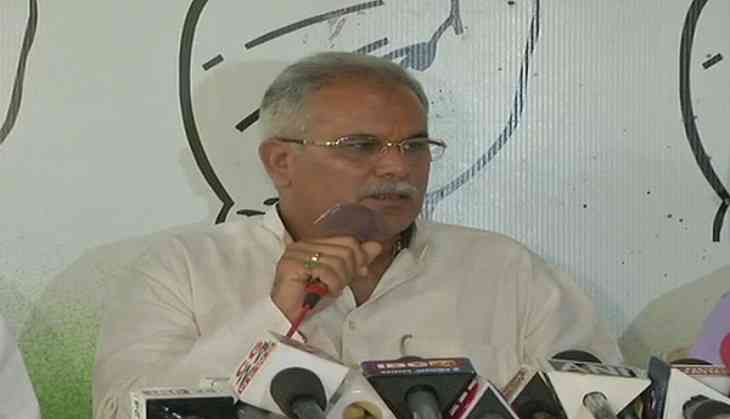 As the speculations rose among the people, the Congress party has chosen Bhupesh Baghel as the chief minister of the state.
The Congress won 68 assembly seats out of 90 in a landslide victory over the incumbent BJP and thereafter, the race for the post of chief minister started. The decision was being taken by the high command and the MLA's of the state, wherein the front runner was Bhupesh.
Other contenders in the list are TS Singh Deo, Tamradhwaj Sahu, Charan Das Mahant and all of them, including Bhupsesh, had met party president Rahul Gandhi at his residence in Tughlaq Lane.
Bhupesh was always ahead of others as in 2013, it was Rahul Gandhi who had sent him to Chhattisgarh to restructure the cadre and increase the support base of Congress, as in May 2013, 26 Congress leaders were killed in an ambush by the Naxals of the state and almost all the senior and known faces were wiped out.
Bhupesh, who is a son of a farmer and an MLA from Patan, was made the Pradesh Congress Committee chief to dethrone the CM Raman Singh, who was ruling the state from last 15 years.
The Congress received 43% of the votes and claimed a victory which was quite magnanimous for the party, which was out of power since last 1 decade. Many Congress leaders, including Bhupesh directed attacks at Janta Congress leader Ajit Jogi, to have deteriorated the party, who was expelled in 2016.
And, post that, Congress made a center of cadres in the state to win the election.
Also read: Race for Chhattisgarh CM: Will be in govt to serve the people, says probable CM TS Singh Deo