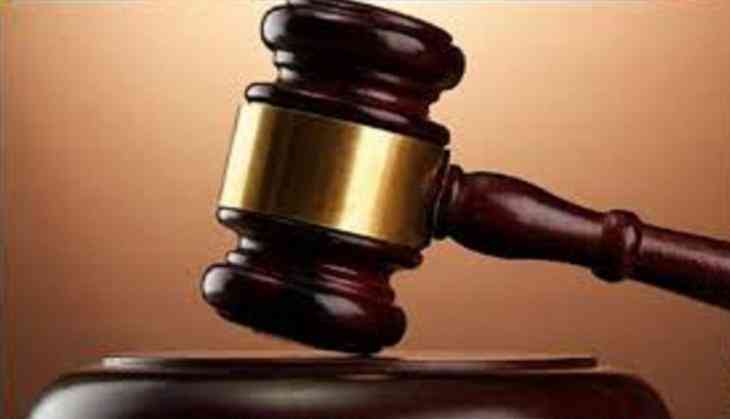 Undeniably, the process of choosing a good divorce lawyer is a strenuous task. It is easy to get lost in the sea of legal concepts. Whether it is amicable or not, your divorce settlement will inexorably have long-term effects on your life. Therefore, it is important to hire a good divorce lawyer who can secure the most favourable terms for you.
Before you sign on the dotted line, here are some of the important qualities which you should look for in a divorce lawyer:
Honesty: It is one trait which is required from both the parties—you and your lawyer. Instead of hiding facts, you need to be honest about your situation and expectations, whereas, a lawyer should honestly explain the legal implications of the case and its expected outcome. Some lawyers choose to lure clients by promising them things they have little control over.
Tip: A good divorce lawyer never makes false promises and he/she also tells you the real scenario, even if it is not in your favour.
Skills and experience: You should search for a divorce lawyer who not merely speaks on your behalf but can speak well! And to ensure that, the lawyer must be skilled. Your divorce case is likely to touch so many aspects of your life, like family, finances, retirement, career, etc. To protect your interests, it is necessary that your lawyer should be knowledgeable and have enough experience in his/her practice to deal with the intricacies of the case, while allowing you to continue your daily life without trouble.
You should search for a lawyer who has some experience in divorce and family law with similar cases to yours. For instance, if your divorce case also involves a custody battle or perhaps a substantial net worth is at stake, go with a divorce lawyer who has some knowledge in these areas.
Tip: Carefully check credentials of a lawyer.
Professionalism: Having years of experience is not enough if a lawyer is not professional. Among other things, professionalism means being on time, polite and having integrity. Your lawyer shouldn't be late for meetings or look like that he/she has just rolled out of bed. A lawyer should be an articulate speaker who can explain complex legal jargons in an easy-to-understand- tone.
Tip: A person's professionalism can be a judge in a few minutes, so pay attention towards the first impression of a lawyer.
Availability: What is the use of hiring a top divorce lawyer if you can't reach out to him or her? Your queries keep piling up and your emails and phone calls are not answered. While considering hiring a lawyer for your case, look for the one who can available at all the key points in your case. A good divorce lawyer should always be available to respond to your queries within a stipulated period or in case not available, give you a time-frame within which you can expect to get an answer. Look for a divorce lawyer who has time to prepare for your case.
Tip: Don't expect that you are the only client of your lawyer but you should not get lost in a sea of clients of your lawyer.
Support staff: Taking the above discussion forward, it is unlikely you will be the only client of your lawyer; therefore, he/she will not always be immediately available whenever you have a query. You should go to a lawyer who has helpful support staff to assist you in the case of any emergency.
Tip: A good support staff, such as legal assistants, experienced paralegals, will also help your lawyer in preparing your case effectively in a quick succession of time.
Calm and Serenity: Your divorce lawyer should be able to maintain the right composure and exhibit a great sense of self-control not only before the court but also while dealing with the lawyer of your spouse. You should choose a divorce lawyer who will not only put forth your interests strongly, but also stay calm and do not take things personally when the situation is unfavourable.
No matter whether it is an amicable divorce or not, you should be ready to get some surprises because you can't anticipate what the court or the other party will do. A right composure is needed for your lawyer to represent your interests in an effective manner and adjust as per the need.
Tip: A lawyer should be focused and composed while representing you in the court.
Confidence: It takes a lot of confidence to stand in a courtroom and argue with another lawyer in a logical and assertive manner. Confidence is imperative to take charge of the situation and avoid getting intimated by the other party.
Tip: It is quite easy to tell from a tone and gesture that whether a lawyer is confident or not. Don't hire a lawyer if they don't sound confident and easily thrown off by fiddly questions.
Now, the question is how to find a good divorce lawyer that meets all the above standards?
When you clearly understand what qualities, you should look for in a divorce lawyer, the next question is how to find the right lawyer. Indeed, finding a divorce lawyer with whom you are comfortable, who has also skills and represent you fervently is not an easy task.
Though, you will be get so many recommendations for divorce lawyers from your relatives or friends, the final decision should be taken by you only. Traditional methods of finding a lawyer, like personal contacts, visiting the court premise, etc.; are time consuming and therefore, it is advised to go with an online mode to find a civil lawyer.
Irrespective of where you are—at home or office or even commuting— you can easily find a divorce lawyer in a matter of seconds. Further, the entire process of finding a lawyer becomes hassle-free if you take help of online portals, like LawRato, where all the lawyers' details are available along with the client reviews. You can instantly get multiple quotations for your legal requirements as well. Moreover, LawRato offers free legal advice from top lawyers. You can directly talk to a lawyer and seek clarifications for your queries.
Remember, your divorce lawyer will be privy to all the information related to your life, including your professional life as well. So, take every step to find the right divorce lawyer with whom you would like to work and most importantly, whom you can trust.