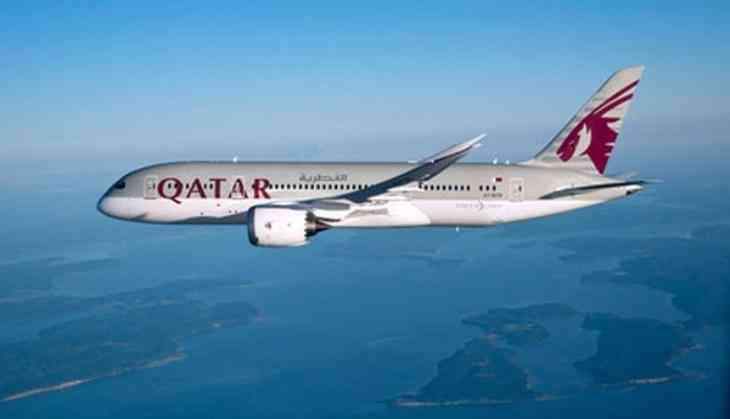 A Qatar Airways flight from Thiruvananthapuram to Doha was diverted to Goa airport, as the pilot of the plane reported to be sick midair.
Qatar Airways QR 507, with 124 passangers, three infant and nine crew members onboard, was scheduled to Doha when the incident happened.
The commander of the Qatar Airways, flight number QR 507, had taken off from Thiruvananthapuram at 3.49 a.m. to Doha, when the commander of the flight reported to Goa Air traffic control (ATC) that he is incapacitated.
Goa Dabolim Airport had on priority arranged for Qatar Airways landing.
The Goa Airport manager confirmed and told ANI, "QR507 safely landed at Goa airport at around 6.40 am due to flight commander."
Reportedly, the flight commander, who fell unconscious, was taken to local hospital for check up.
The flight is still at airport.
More details awaited.
-ANI