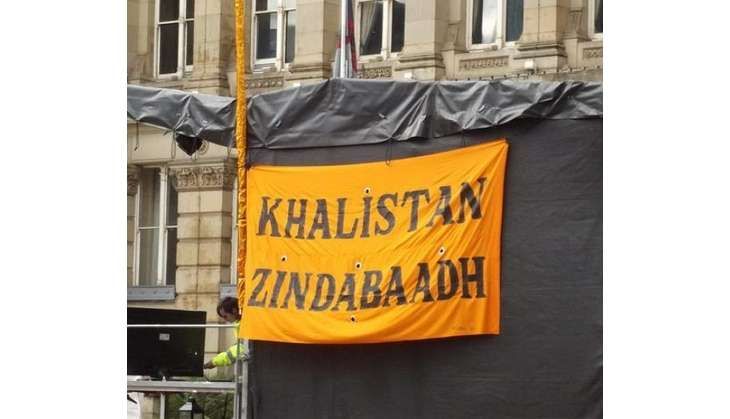 With assembly polls in Punjab around the corner, the state is now facing threats from Khalistan elements, which even though few in number, are still active and reportedly getting support from foreign-based intelligence agencies like Pakistan's Inter-Services Intelligence (ISI).
Speaking exclusively to ANI, the Chairman of the All-India Anti-Terrorist Front (AIATF) M S Bitta warned political factions in the state to protect themselves from the temptation of vote bank politics, which can be used by these foreign agencies to entice parties.
"All political parties must refrain from indulging in any kind of vote-bank politics, especially in such sensitive times when the polls are near. The ISI in Pakistan doesn't have a better moment than this to strike and make parties forget their morals, thus creating unrest," Bitta said.
Further asserting that no political parties must associate themselves with Khalistani elements whatsoever, he added that the Centre and intelligence agencies must take charge and ensure that nothing untoward happens in the state.
"You can't just leave everything on the security forces. People in the state, including politicians, must make themselves aware of the dangers Khalistani elements pose in the state with the polls nearing," Bitta said.
Meanwhile, BJP National secretary Tarun Chugh assured that information regarding the involvement of foreign agencies with radicals is there with the security agencies, and added that they are fully prepared to stop any untoward attempt by miscreants.
"No one in Punjab is going to help those radicals and Punjab is have already faced black days, and it took years to establish peace in the region," he said.
Earlier, intelligence inputs available with the Indian government had indicated that the ISI is using Sikh extremists in Canada for pro-Khalistan and anti-India activities.
Reports also suggested that Ranjit Singh Neeta of the Khalistan Zindabad Force (KZF) has developed a (terror) network in Canada.
News of this reported threat from Khalistani elements comes even as the Union Home Ministry, acting on a letter written by Punjab Chief Minister Prakash Singh Badal to Prime Minister Narendra Modi last month, has removed 225 names from the blacklist of NRI Sikhs who are barred from travelling to India due to their alleged ties with Khalistan movement of the 80s and 90s.
According to reports appearing in the media, there were 298 NRI Sikhs names on the blacklist and this has been reduced to 73. Overall, there are around 38,000 names that figure in the blacklist, a classified document that is maintained in Indian high commissions and embassies all across the world.
In August also, the counter-intelligence unit of the Punjab Police also confirmed to media that they had busted a Khalistani module that was operating in Amritsar and nearby areas.
Three persons -- Gurpal Singh of Jalalpur Kalan in Jalandhar, Major Singh from Karnal in Haryana and Rachhpal Singh of Jalalabad,were arrested and their interrogation so far has revealed that they had links with the Khalistan Zindabad Force (KZF) and other foreign-based terrorists.
--ANI