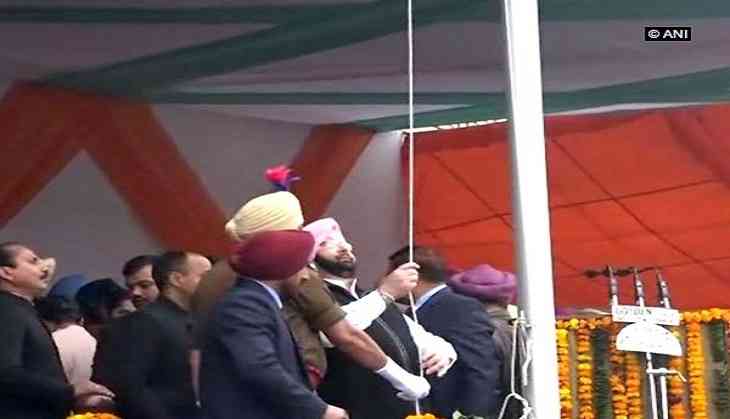 Capt. Amarinder Singh (ANI)
Punjab Chief Minister Captain Amarinder Singh on Friday unfurled national flag at YPS Stadium in Patiala to mark the 69th Republic Day celebrations.
Several states, including Tamil Nadu, Kerala, Bihar, Odisha, and Assam also celebrated the occasion.
Governors of each state hoisted the national flag on the occasion in the presence of dignitaries from all walks of life.
The main function of the Republic Day was organized at Rajpath in New Delhi where President Ram Nath Kovind took the salute at the parade.
Delhi is under a ground-to-air security cover in view of the Republic Day celebrations.
Thousands of armed personnel are keeping a tight vigil across the city and in border areas of the city to ensure a smooth passage of the celebrations.
--ANI